HTC prepping three wearables, including a Google Now smartwatch
9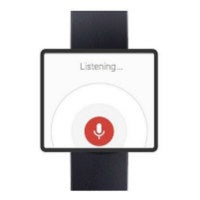 HTC has been having a very rough go of it over the past year. The company has been on the decline and it hasn't been clear what the strategy is to bounce back. Now, we're getting more of an idea. HTC has finally realized that the growth potential in smartphones is in the
low-end
and will offer devices to those markets. It has also been rumored to be making a comeback in
tablets
with a Nexus device. Now, we're getting an idea of its plans for wearables.
Bloomberg
is now reporting that HTC is getting ready to show off three new wearables at MWC in Barcelona next week. Two of the devices will be smartwatches and one is said to be "an electronic bracelet that plays music". One of the smartwatches is said to be a prototype based on the Qualcomm Toq, and the other smartwatch is said to be using Google Now, although it is unclear exactly what that means. Google Now is certainly a service that would translate very well to a smartwatch, both its voice commands and information cards, but that only gives a small idea of what the watch could do overall.
This new
Bloomberg
report does say that HTC may not even be far enough along to demonstrate its wearables, so we may not get too much info come next week. Interestingly, this isn't the first time we've heard about a smartwatch featuring Google Now. Back in October of last year,
The Wall Street Journal
reported that
Google
in talks with Taiwanese suppliers to bring a smartwatch to market which would feature Google Now. The report said the watch could be ready for mass production "within months", but we haven't heard anything else since.
We'll be at MWC, and we'll be trying to get more info for you.