HTC to focus on adding more low-end models
15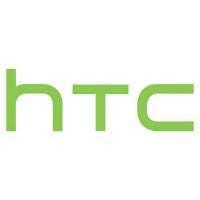 With another quarter
dripping with red ink soon to be reported
, Taiwan manufacturer HTC is concerned about the pricing for its high-end models. Without enough low-to mid-range models to sell, HTC focused only on its high-end phones in 2013, hurting the top line growth of the company. That assessment comes from none other than the company's co-founder and Chairwoman, Cher Wang.
Wang was in New York when she said that HTC will sell more models in the $150 to $300 price range this year, in both emerging and developed markets. She added that HTC will also continue to produce high-end devices in the $600 price range. Talking about the phone codenamed the M8, Wang said that HTC will be soon debuting a new flagship model. Invitations to that event will go out in two weeks. According to Wang, the combination of high-end sales, and mid to low-end sales means that "
the two cylinders are going to be fired together
." The Chairwoman is hoping that high volume sales of low priced phones will make up for the lower profits made on high-end models.
Huawei sells eight models for less than $150 and Xioami, whose phones go for $130 to $410, is looking to double revenue this year. Of the 51 phones listed on HTC China's web site, only two are priced under $150. 21 models are priced above $500. According to Richard Ko, an analyst at Taipei-based KGI Securities, the trend this year is low price and high specs. That is a combination that HTC is currently lacking.
With a global share of the smartphone market that has fallen from 10% to 2%, Wang blames HTC's woes on marketing issues.
Hiring Robert Downey Jr. for a reported $12 million
turned out to be a huge waste of money. She adds that the company needs an aggressive campaign to market its phones beyond the tech-saavy 20 to 30 year olds that HTC currently reaches.
source:
Reuters