Google could be months from mass-producing its first smartwatch
8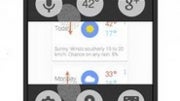 The Wall Street Journal has been trailing Google and its alleged foray into the smartwatch category of wearables since back in June, and it has come out with a new report that could light a smile on a few Android-loving faces.
Citing manufacturers and suppliers, the WSJ is reporting that a Google smartwatch may not be too far at all – in fact, it could possibly enter mass-production before the year's out. Based in Taiwan, most of these manufacturers are actually partnering with a number of the world's foremost technology companies, and apparently those have been in talks about smartwatches for years. According to the report, the reason these tech giants have been holding back until now has had to with the lack of technology that would allow them to create an enticing experience.
The above situation appears to have now changed. Apparently, Google is going after the two major concerns that early adopters of the new tech have: battery life and the degree of usefulness. On the count of the former, according to the WSJ, the Google smartwatch will come with a battery saving feature of sorts, which will hopefully mean that you won't be charging your watch every other day. In terms of usefulness, the internet giant's Google Now platform will be the main differentiator. It is said that the Google smartwatch will have a listening function, much alike to the one found on the Moto X, and will be able to pull information from your phone's mail account, for example.
Speaking of your phone, and this probably still goes into the usefulness category, the current assumption is that Google's watch will also pair up via Bluetooth with an Android device, though none of this is obviously set in stone. According to the report, a stand-alone smartwatch would be too costly, not to mention bulky, which isn't really an option, seeing as you'll be wearing it on your wrist.