HTC plots a new tablet, revenue drops in October as iPhone effect strikes
10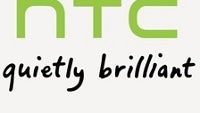 HTC was recently ranked the
number one smartphone maker by shipment volumes in the States
eclipsing Apple and Samsung in the third quarter, but in October heaps of new products rolled out and among them the iPhone 4S, which eventually lead to a decline in HTC's global revenue for the month. The company recorded one of its rare drops in revenues, which stood at $1.46 billion, down 2.8% on the month.
Even though, HTC didn't directly point a finger at the iPhone, implicitly it was clear that the company expected the
iPhone effect
to hit it in October. One evidence for that it the fact that the Taiwanese lowered their Holiday quarter forecast while usually sales are the strongest then.
The company is offering high-end models across major US carriers, with the latest additions being the 4.3-inch 720p HTC Rezound, coming with a dual-core processor and all Android guts. The HTC Vivid is another heavyweight recently released by the company and it also offers the best of Android in a rectangular package and with a dual-core processor.
But the company is plotting a comeback in tablets, with a new slate expected to be launched next year.
"It's a market we would like to try and test, to see whether we can make ourselves stand out and prevent a me-too product,"
CEO Peter Chou said.