HTC opens its first retail store (sort of)
15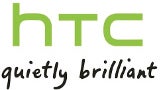 Still trying to find a way out of the grievous situation HTC has found itself in, the smartphone manufacturer has now decided to try to build some much-needed brand recognition by opening its own retail stores, in similar fashion to what Apple and Microsoft are doing these days.
However, if you're HTC today, you wouldn't want to bump up the expenses that much, so HTC will be going with the store-in-store model. The company has already set up the first neat HTC area inside a Saturn store in Hamburg, Germany, and plans to continue opening such "sub-stores" around the world. The staff that's going to handle all the clients there will be trained by HTC itself.
It certainly seems like a good idea by HTC, as it could use all the public awareness it can achieve right now, having in mind how close it is to becoming unprofitable. Which would be sad, of course, as it's one of the very few who could compete with Apple and Samsung on the same level.
via:
UnwiredView