HTC likely to give away its leading positions in the US as 4G LTE device maker
7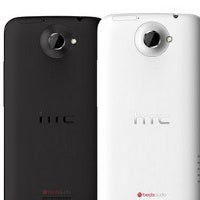 HTC was the first company to jump on the 4G LTE bandwaggon with its HTC ThunderBolt for Verizon Wireless last year, but the big, bulky, battery eater formula failed it in the last couple of quarters and now as competition heats up, the Taiwanese company is likely to
step back from its leading positions
.
With Verizon promising to have only 4G LTE smartphones in the future, the upcoming expansion of AT&T's LTE network and Sprint's LTE efforts, most phone manufacturers like Samsung, LG and Motorola are starting to focus more on devices with 4G connectivity.
HTC in return is trying to regain its positions with the newly announced HTC One series expected to arrive in mid-2012. The Taiwanese company dominated the US LTE market by the last quarter of 2011 when the race picked up and the iPhone 4S took over in sales.
The statistics illustrate this well: while
4G smartphones
accounted for a mere 6% of all smartphones sold in 2010, in 2011 that number grew to 35%.
HSPA+ models like the iPhone 4S made up 22% of all smartphone sales in Q4 2011, LTE smartphones grabbed a 7% piece of the smartphone pie and Sprint's WIMAX devices accounted for 6% of total smartphone sales.