HTC announces Q4 2013 financial results – both revenue and expenses go down
8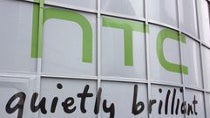 HTC today disclosed its financial results for the last quarter of 2013. The revenue of the Taiwanese manufacturer for Q4 2013 has declined to $1.42 billion (NT$42.9 billion). This is a 28% drop in comparison with the same operating period in 2012, when HTC received $1.98 billion (NT$60 billion) in revenue. It is predicted that the first financial quarter of the current year will bring yet another drop in the company's revenue – it will plummet to values between $1.12 billion (NT$34 billion) and $1.19 billion (NT$36 billion), resulting in a predicted gross profit margin of 21.75% (+/- 0.25%).
HTC's operating margin for Q4 2013 was -3.7%, which is a slight improvement in comparison with Q3's operating margin of -7.4%. This means that the company is still experiencing operating losses and is losing money with every product sold. Still, HTC's operating costs have decreased to $300 million (NT$9.2 billion). A quick glance at the company's financial report reveals that the operating expenses for Q3 2013 were slightly higher and accounted for roughly $430 million (NT$13.1 billion).
The total value of HTC's assets has also dropped to $5.67 billion (NT$172 billion), whereas the assets in Q3 2013 were valued at no more or less than $6.05 billion (NT$183.5 billion). The Taiwanese company's liabilities, on the other hand, have declined from $3.51 billion (NT$106.3 billion) to $3.13 billion (NT$94.9 billion).
According to Chialin Chang, HTC's Chief Financial Officer,
HTC will seek to add more mid-range and low-end smartphones to its portfolio in 2014
in order to fill the chasm in its finances and improve its results. He also expects that the gross profit margin of the company will improve after it enriches its product lines.
"The problem with us last year was we only concentrated on our flagship. We missed a huge chunk of the mid-tier market."
- Cher Wang, co-founder and chairperson of HTC.
source:
HTC
,
Reuters
via
The Verge