HTC admits its High Performance Mode pumped up benchmark scores for the HTC One (M8)
84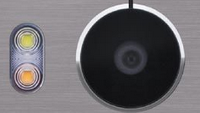 Last year, Samsung was accused of putting technology into its high-end Android phones that could determine when a benchmark test was being run, and
boost the frequencies of the CPU on the device
. Samsung did admit that "
the Samsung Galaxy Note 3 maximizes its CPU/GPU frequencies when running features that demand substantial performance
."
Now, it is HTC's turn to be accused of pumping up benchmark results. And the phone it is accused of cheating with is none other than the
HTC One (M8)
. It seems that AnTuTu has added a new version of its popular benchmarking site called AnTuTu X, which is supposed to eliminate some of the cheating that has apparently has been going on. AnTuTu X is supposed to show a more authentic and realistic benchmark score.
When the HTC One (M8) was run through the AnTuTu 4 benchmark test, the phone scored a whopping 38,815. That topped the 34,898 scored by the
Samsung Galaxy S5
. The
Sony Xperia Z2
scored an impressive 32,768 and the
LG G Pro 2
produced a score of 30,068.
"Thanks for your email about the HTC One (M8). Benchmarking tests look to determine maximum performance of the CPU and GPU and, similar to the engine in a high-performance sports car, our engineers optimize in certain scenarios to produce the best possible performance. If someone would like to get around this benchmarking optimization there are ways to do so, but we think most often this will not be the case."
-HTC
But when the HTC One (M8) was put through the cheat-proof AnTuTu X, the results were much different. The Samsung Galaxy S5 was on top with a score of 35,357. The Sony Xperia Z2 finished second with a benchmark score of 32,508 while the LG G Pro 2 was next with a score of 29,787. The HTC One (M8)? HTC's new flagship had a score of 27,171.
Like Samsung, HTC admitted in an email response that it had designed the phone to "
optimize in certain scenarios to produce the best possible performance
." HTC actually has a name for this so-called feature, the
High Performance Mode,
which can be enabled or disabled in developer settings. The feature is not yet in HTC's U.S. models, but will soon be added via a software update.
Time eventually healed the wound created by Samsung's optimization of benchmark tests. Will HTC's actions also be forgotten after a few months?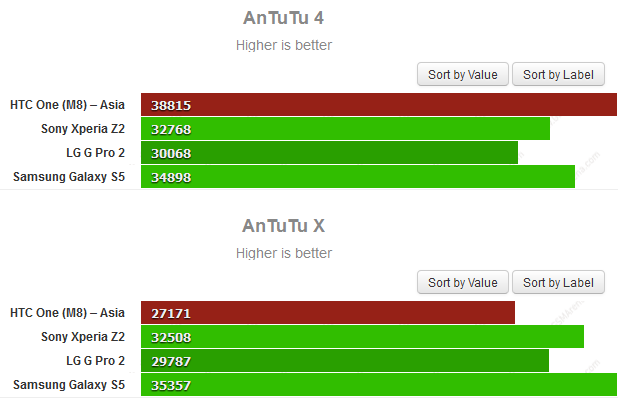 HTC admitted to optimizing the CPU on the HTC One (M8) with its High Performance Mode
source:
ePrice
(translated),
CNET
via
GSMArena