HTC U Ultra specs review
22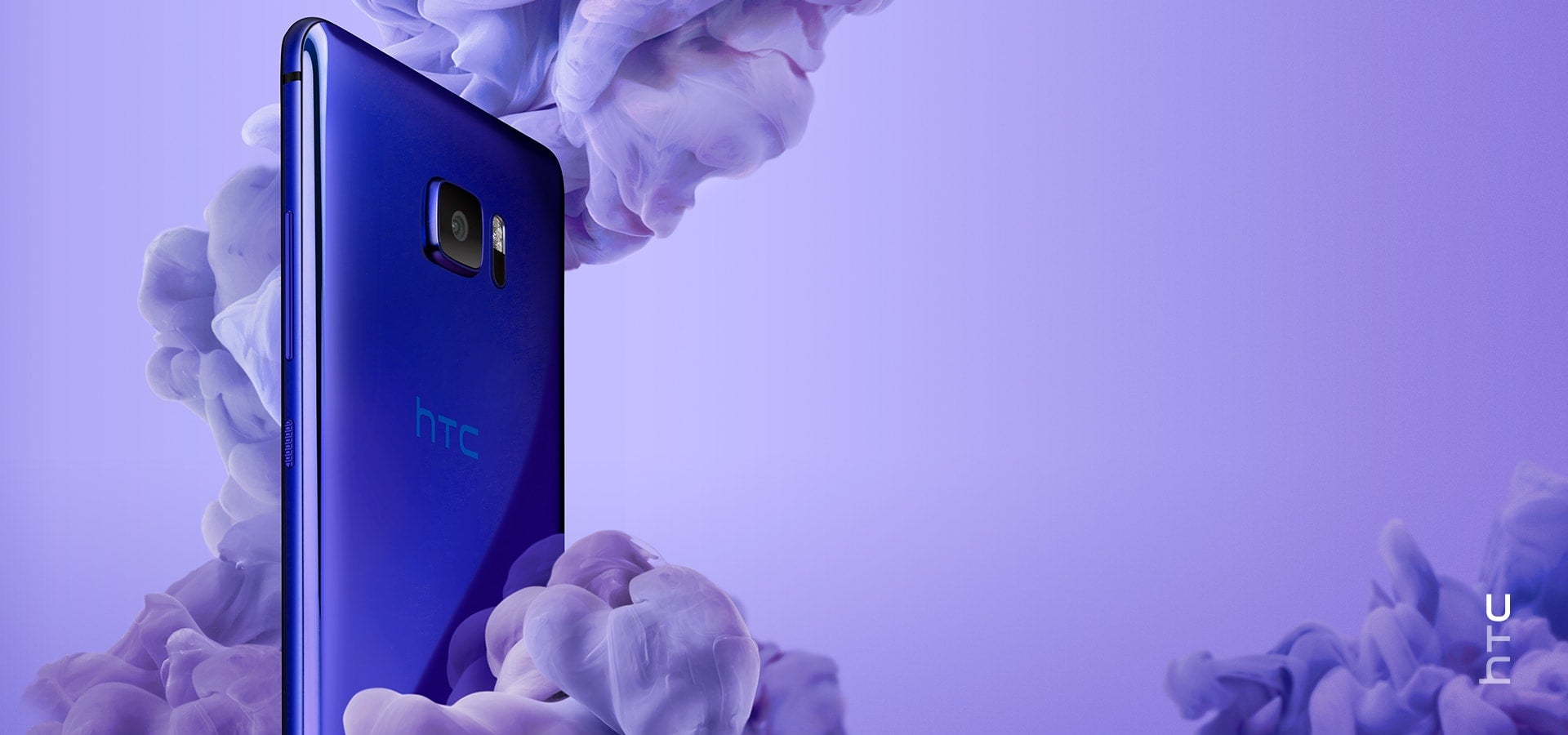 The
HTC U Ultra
, the 5.7-inch giant phone with a secondary display and an alluring glass and metal design is the new HTC flagship.
And as far as rumors go, it's also the only flagship, with the latest whispers saying there will be no HTC 11 and it will be the new U series all the way.
This would make HTC the first company to go all in with such a large phone as its flagship product. While Apple, Samsung and LG all offer a smaller phone, as well as a larger one, the smaller phone in the HTC U series, the
U Play
, is not really a flagship-grade device. It's a mid-ranger. This means that the U Ultra will take over as the new and only flagship.
So what is it all about? Let's dive in the details.
HTC U Ultra specs highlights:
Platform
: Android 7.0 Nougat with HTC Sense
Dimensions
: 162.41 x 79.79 x 7.99 mm, 170g
Display
: 5.7-inch 1440 x 2560 S-LCD5 main screen, 2-inch 160 x 1040 secondary screen
System chip
: Snapdragon 821 with 4GB of RAM
Storage
: 64GB, expandable via microSD cards
Camera
: 12MP rear cam with PDAF, laser AF and OIS, 16MP UltraPixel front camera
Extra features
: HTC USonic headphones, USB-C, no 3.5mm jack, 4 hi-quality mics,
Design and Display
The first thing that one notices in the HTC U Ultra is the new design that is a departure from the traditional for HTC metal body towards a new glass and metal concoction similar to the one used by Samsung and other phone makers recently. HTC takes pride in the new 'liquid glass' finish to the glass that makes it more reflective and... well, liquid-like. It's also a fingerprint magnet.
Snazzy new look from HTC
The big thing about the HTC U Ultra that does not get talked much about is the sheer size of it. It's a gigantic phone. The only other mainstream phone in recent history that approaches it closely in terms of how physically giant it is, is the Nexus 6. The HTC U Ultra is a hair narrower than the oversized Nexus 6, but it's also taller than it, and features a rather flat back in contrast to the curved back of the Nexus 6. Let's put it in other words, the HTC U Ultra is much bigger than the already big LG V20, Apple iPhone 7 Plus, Google Pixel XL, while the 5.5" Samsung Galaxy S7 Edge looks like a very small phone compared to the Ultra. For many people, this would be a dealbreaker. Dealing with such a big phone is not everyone's cup of tea, after all.




Next up, HTC has killed the 3.5mm headset jack. It has a special reason: the new HTC USound headphones that connect via the USB-C port on the bottom of the phone and measure the shape of your ear by beaming a laser. This way, HTC measures the specific form of a person's ear and makes needed adjustments to deliver well-balanced audio quality.



3.5mm headphone jack is dead
The most distinctive feature of the HTC U Ultra is the secondary screen, but let's first comment on the main screen. It's a 5.7-inch display with a 1440 x 2560-pixel, Quad HD resolution. This means this is one very sharp display that is also well fit for virtual reality. Unfortunately, though, the HTC U Ultra is not fully compatible with Google's advanced mobile VR platform Daydream. In terms of display protection, the HTC U Ultra - commendably - uses Corning Gorilla Glass 5, the latest tough glass technology that is more resistant to scratching and overall resists damage better.




Next up, you see the S-LCD 5 in the description of the display technology. This stands for Super LCD 5th generation, where Super LCD is the technology that HTC has been using for years. What is special about this 5th generation S-LCD tech? Quite honestly, HTC does not bother to explain, but we have seen mentions of its wider color gamut and faster touch latency. Historically, S-LCD displays are actually manufactured by Korean company S-LCD, owned by Samsung Electronics. Back in the day, the original S-LCD screens were known to feature no gap between the display element and the actual outer glass. This in turn resulted in less glare.




The secondary display features the same high sharpness as the main one: it sports a 160 x 1040-pixel resolution, and by the looks of it will copy the functionality of the secondary screen on LG V phones.



Performance and Memory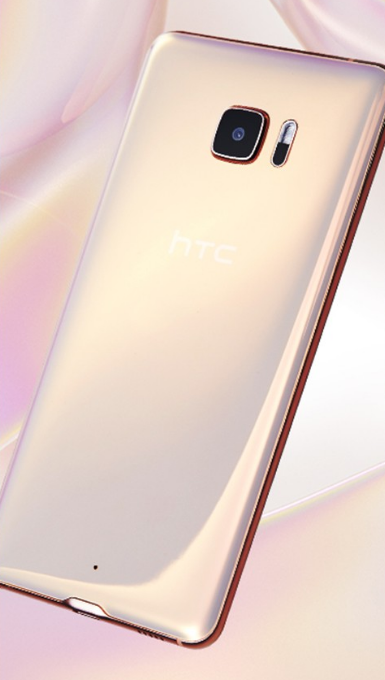 Under the hood of the HTC U Ultra is the Qualcomm Snapdragon 821 system chip. It's hard to be excited about the Snapdragon 821: a gradual evolution over the Snapdragon 820, it will power HTC's flagship phone when it launches in March 2017. Problem is that around that time we expect to see new top-tier phones from Samsung and LG, all rumored to launch with the much more powerful Snapdragon 835 SoC on board. The Snapdragon 821 will simply not be on par with that chip, and that's a problem given the premium pricing of the HTC U Ultra. The 4GB of RAM on board seem like a reasonable amount that should allow for proper multitasking.
When it comes to storage, the 64 gigs of on-board storage are welcome: they should be enough for a wide majority of users and with 4K video, 64GB seems like a more reasonable amount of storage than 32GB. We're also glad that the HTC U Ultra supports a microSD card slot for expandable memory. That's something that many power users still rely on.
Internet and Connectivity
There is one important thing to know about the HTC U Ultra: it will not work on Verizon Wireless or Sprint in the United States.
The phone, however, does support 4G LTE bands for AT&T and T-Mobile in the United States. To be more specific, here is the full list of the FDD-LTE bands that the HTC U Ultra supports: 1, 2, 3, 4, 5, 7, 8, 12, 17, 20 and 28.
AT&T's 4G LTE network currently runs on bands 2, 4, 5 and 17 with band 17 being crucial for good performance in many markets, and all of these bands are supported on the HTC U Ultra. T-Mobile's LTE network requires bands 2, 4 and 12, and all of them are supported as well.
The support for the key bands 3,7 and 20 means that the HTC U Ultra will also work on most 4G LTE networks across Europe.
Battery
A very small battery for such a large phone is a cause for concern
The biggest open question to the HTC U Ultra revolves around the size of its battery: it features a 3,000 mAh battery, much smaller than most 5.5-inch phones these days, and the HTC U Ultra is actually a 5.7" phone with a secondary display. This is not a good sign for battery life. We do hope that HTC has done some smart optimizations to get the most out of this battery, but at this point we can only hope that the phone will get the average user through a full day. Don't get your hopes high about more than that, though.
On a positive note, the phone support Quick Charge 3.0, and you will be able to top up the battery quickly, so a 10-15 minute recharge at lunch time might do wonders for extending the battery life of your phone.
Expectations
All in all, the HTC U Ultra is a device with a snazzy design and high expectations from its camera, which builds up on the foundation of the already very good HTC 10. There are a few puzzling decisions, however, that hold it back: the premium price of $750 will simply not be competitive when it launches in March along with behemoths like the Samsung Galaxy S8 and even the traditionally aggressively priced LG flagship.
HTC no longer seems to have the relationships it had with U.S. carriers and it will not be sold via AT&T and T-Mobile, so you will only be able to get it online at HTC.com. The majority of people buy their phones via a carrier in the United States, and are not willing to spend $750 at once, so that is definitely a drawback.
The new HTC USound does seem like a neat thing, but it will hardly be enough to grab the attention of the demanding high-end phone shoppers. It will be an uphill climb for HTC.