HTC ThunderBolt unboxing and hands-on
15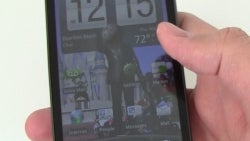 Ever since our
first look
at the
HTC ThunderBolt
back in January at CES, we've been awaiting it's release, which is now upon us. We got our demo unit today, and couldn't wait to try it out, especially since it was originally planed to come out a month ago.
The box is all black, very minimalistic, and included with the ThunderBolt is a 1400mAh battery, SIM card, SanDisk 32GB Class 4 microSDHC memory card (pre-installed), battery cover, user guide, and a wall charger with a detachable microUSB cable that can also be used to connect the phone to your PC. One interesting thing that we noticed is that the back of the phone has a few metal pins that line-up with metal connectors on the battery cover. One of those has GPS printed next to it, another on the phone says BT (Blue Tooth), but the smallest connector near the top doesn't say what it is for. Though we're going to guess it's the 4G LTE antenna, because if the phone is use without the battery cover installed, it will drop down to 3G or 1X. So make use the back cover is on securely to get 4G reception.
On the front is a large 4.3" 480x800 WVGA resolution TFT display with 16 million color support. Images and videos look good, and text is sharp and clear, though we did notice the ThunderBolt's screen isn't quite as bright as the one on the Motorola DROID X, with both manually set to the highest backlight level. Along the bottom are the 4 capacitive touch-sensitive control buttons, and with the volume rocker on the right side. Up at the top is the 3.5mm headset jack, and the power/lock key, but it's a bit small and flush with the surrounding plastic, so it can be a bit hard to find by touch alone. On the back is the 8MP autofocus camera with dual LED flash, speaker and kickstand, which comes in handy when watching videos.
The HTC ThunderBolt feels a bit bulky in the hand, even more so than the Motorola DROID X, as the ThunderBolt is not only thicker, but wider too. Even though the ThunderBolt is constructed out of plastic, it has a very solid weight to it, again feeling heavier than the DROID X.
We like the updated HTC Sense UI that is on the device, as it comes with 6 scenes and 5 skins, both of which allow for some nice customization. There are also 7 home screens, and moving between them is very fluid without any noticeable delay.
Below is our unboxing video of the HTC ThunderBolt, with more videos to follow, and also our full review, so be sure to check back.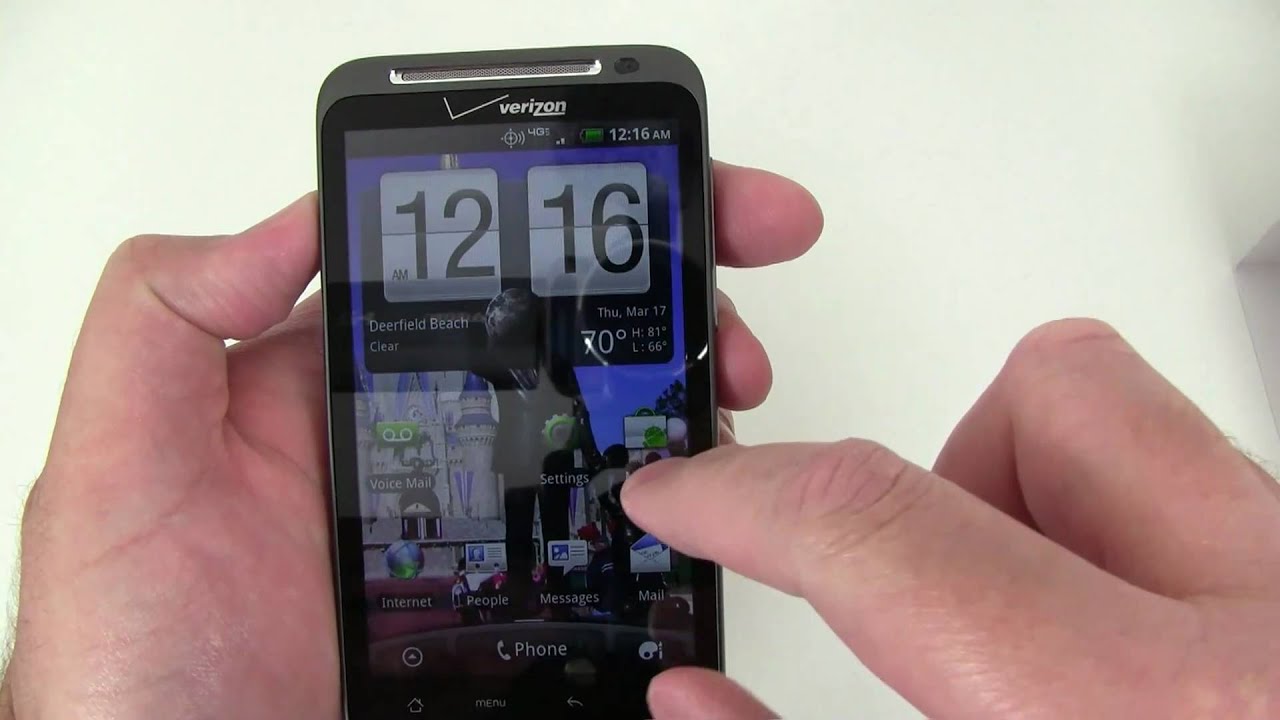 Recommended Stories