HTC One will be in your face for three months, as the company plans Showrooms in major US malls
34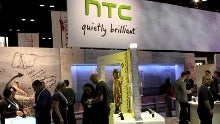 Apple has its Stores, Samsung has its
Shops inside Best Buy
, now HTC is planning to occupy its own
Showrooms
, temporarily placed in major shopping centers across the US with the one goal - to tout the HTC One.
Apparently it is determined that this year it won't be the case,
trading barbs with Sammy on Twitter
, and now planning a retail assault on the US public for three months following the launch of the device on major carriers here. Atlanta, Chicago, Dallas, Houston, Los Angeles, New York, San Francisco, and Washington, D.C. will be the focus points, and Erin McGee, vice president of marketing for HTC in North America, commented with the following:
HTC One Showrooms are taking the concept of a pop-up store to a different place by creating a large, playful, interactive exhibit where we expect people to be entertained and have a new experience with the HTC One at each visit. We've created a mobility-powered playground that is good for our consumers and for our retail partners as we send informed customers to their doors.