HTC and Samsung UK branches duke it out on Twitter: 'plastic is not fantastic, my friend'
99+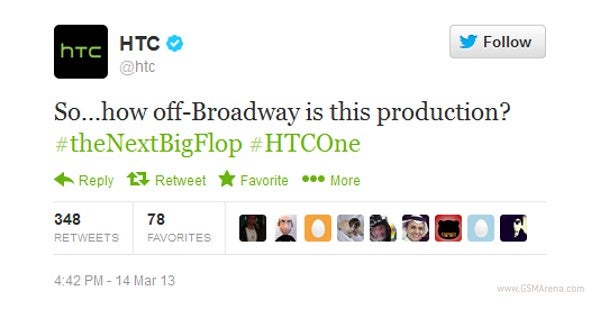 After HTC tried to bomb the
Galaxy S 4
unveiling in New York, dispensing hot chocolate to the reporters waiting in line in the freezing temps, and tweeting "
So... how off-Broadway is this production
" with a hashtag #theNextBigFlop, it got an answer from Samsung UK just now.
Samsung cc-ed HTC UK in the tweet "F
our is always better than one
," but HTC picked on the hint, and shot back with "
Plastic is not fantastic, my friend
". The tweets have subsequently been pulled, and the one that Samsung actually shot as a response to a fan was made private.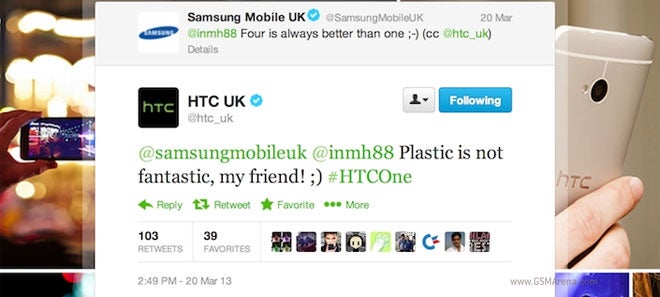 Still, it shows that HTC, or at least its UK branch, is
becoming more aggressive in promoting its handsets
, instead of going almost silent around a flagship Galaxy unveiling, like last year with the
S III
. It now has the phone to show for it, of course, as the
HTC One
is a truly innovative piece of mobile gear, with unique features that aren't easy to replicate.