HTC One+ 'set in stone' to arrive with 4-megapixel UltraPixel camera
38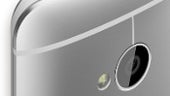 The HTC One+ is rumored to be the next HTC flagship, and we have heard from multiple sources that it'd feature a 5-inch 1080 x 1920 pixel full HD display, but opinions on whether or not it'd feature the same UltraPixel camera as before differ. Actually, just a few days ago, well-connected developer Mike1986
painted a realistic picture of the HTC One+
, saying it'd have a camera of either 6 or 8 megapixels.
Has HTC really listened to all the criticism, and have they managed to react in time and make the One+ camera one with more megapixels?
A source with inside knowledge of HTC's plans is telling us that the answer to those questions is
'no'
. The HTC One+ is
'set in stone'
to arrive with a 4-megapixel "UltraPixel" camera, according to our source.
Let's remind you that the 2013 HTC One was widely praised for its premium aluminum unibody design and loud stereo speakers, but its 4-megapixel camera was an experiment that did not produce the expected results.
Why didn't HTC make the One successor with a camera boasting more megapixels, and - very likely - higher level of resolved detail? We are just speculating here, but it's possible that since HTC has had optics maker ST Microelectronics exclusively develop the 4-megapixel ST VD6869 2.0µm, 1/3-inch image sensor for the One, it also had to sign a longer-term deal for this exclusivity. This would have made "UltraPixel" a long-term bet for HTC, and regardless of the lukewarm camera reviews, the company might just not have been able to break that contract. Or the lack of a higher-pixel camera could be something totally unrelated, like the automated Highlights Reels that HTC is able to quickly and efficiently make with the smaller-sized 4-megapixel images.
All in all, the low level of detail is currently probably the biggest downside of having the HTC One UltraPixel camera, but HTC can still improve the One+ shooter by simply making its color reproduction better. We are hopeful that is exactly what will happen in the HTC One+.