HTC One XL, One S now "preparing" for Jelly Bean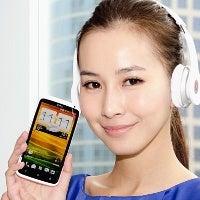 The HTC One XL and
One S
might be among the first HTC devices to get updated to the newest version of Android, 4.1 Jelly Bean. Australian carrier Telstra specifically updated the HTC One XL and One S status to
"preparing"

for the Jelly Bean update
, but gave no specific date.
You might be wondering where the flagship HTC One X is in Telstra's list and of course its absence doesn't mean it won't get Jelly Bean, rather it means that it simply isn't part of the Australian carrier's portfolio under that name. That mysterious HTC One XL you probably haven't heard about is actually just the Australian version of the One X.
Anyway, this is good news for the two higher-end HTC Androids, but still not too far away from HTC's previous statement that it is "excited" about bringing the new version of Android to the handsets. At least, if not certainty, this gives us more hope that the update will arrive sooner rather than later.
source:
Telstra
via
Engadget