HTC One X and its Quad-core Tegra 3 visit the FCC with support for AT&T's HSPA+ network
12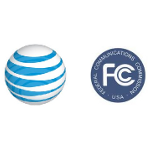 AT&T customers were taken aback when it was discovered that the
Tegra 3 totin' HTC One X
would be
changed into the dual-core Qualcomm S4 packin' HTC One XL
when that variant of the phone launches in the States. There are two sides to the story and one side will say that since the Tegra 3 processor will not support LTE, well then, what are we arguing about? The other side simply points to a map of AT&T's rather light LTE coverage and frowns. But
there might be a solution
, although it is less than perfect.
equipped with radios tuned to AT&T's HSPA+ bands
. What this means, if you are willing to pay the retail price of an unlocked version of the phone as an import, you will be able to use AT&T's HSPA+ network and have the Quad-core power that you wanted. Besides the extra cost over a subsidized handset, you need to understand that you won't be riding the carrier's LTE pipeline but then again, not too many will be. All you will need is your AT&T SIM card to make the connection. And we should see unlocked versions of the phone available from Amazon.co.uk and other European retailers next month when the phone is expected to launch.
Now that we have brightened up your day, we hate to remind you that it is Monday!
source:
FCC
via
PocketNow