HTC's latest revenue figures shut down hopes of a comeback
10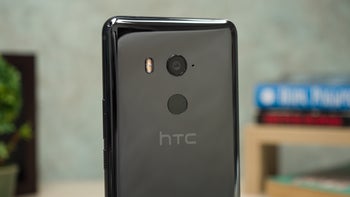 Over the course of the past decade, HTC has gone from being one of the biggest players in the smartphone market to a brand most people can't even remember. The company is hoping for an eventual comeback but its latest financial
results
prove there's still a long way to go.
For the month of October, HTC generated a grand total of NT$656 million ($21.59 million) in revenue. Smartphones are understood to have accounted for a larger percentage of sales than the brand's VR division but that's not necessarily a good thing.

Despite introducing a range of budget devices in select markets a few months ago, HTC's results nosedived in October. The figure mentioned above represents a huge drop of 48.58% when compared to September, when the brand generated an impressive NT$1.275 billion ($41.96 million), and an even larger year-on-year decline of 49.84% from NT$1.307 billion ($43.01 million).

HTC's original plan for 2019 was to focus on turning a profit and regaining market share in the smartphone segment. Unfortunately, this hasn't played out as expected but the company does now have a new CEO who seems much more optimistic about the company's future.
When the time is right, HTC is expected to return to the premium smartphone segment with a 5G flagship in developed markets such as the US, UK, and Europe. In the meantime, though, it's buying time with mid-range and budget smartphones.