HTC M8 to be called The All New One? Three color versions expected, including gold
49
Regardless of how awesome a smartphone may be, if its name isn't to your liking, your desire to buy it will probably wane. This being said, how do you feel about HTC's upcoming flagship handset being called The All New One? That's what @evleaks - known for almost always providing reliable information - says we should expect the device to be called.
Previously,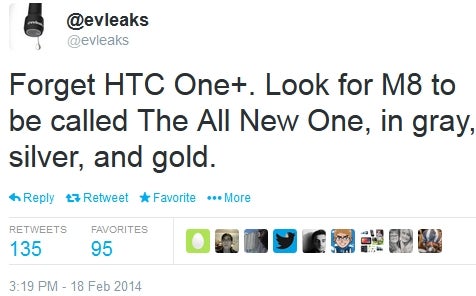 we heard that the new handset, which is codenamed M8 (the 2013 HTC One is codenamed M7, so that makes sense), would be called
One 2
, or One+. But "The All New One"? That's an odd name. It reminds us of Apple's weird decision to call its third-generation 9.7-inch iPad "the New iPad." Pretty much everyone thought that this was a bad name for Apple's tablet. But when you're Apple you can do a lot of crazy things. HTC, however, is not in the same position, especially lately, when its smartphone sales have been anything but great.
Earlier today, @evleaks unveiled a photo
showing the HTC M8 in a protective case
. The image (seen below) all but confirms that the new handset doesn't look too different from the old-generation
HTC One
, featuring dual speakers on the front. Still, its software certainly looks fresh, being Android 4.4 KitKat with Sense 6.0 UI. @evleaks mentions that the M8 / The All New One should have three color versions: gray, silver and gold. Not long ago, we reported that there may be
four color versions
, but now we're no longer sure of that.
HTC should officially announce the M8 on March 25
, during events held both in New York City and London. We'll see then if the company goes with this odd name, or if it settles for something that doesn't raise eyebrows.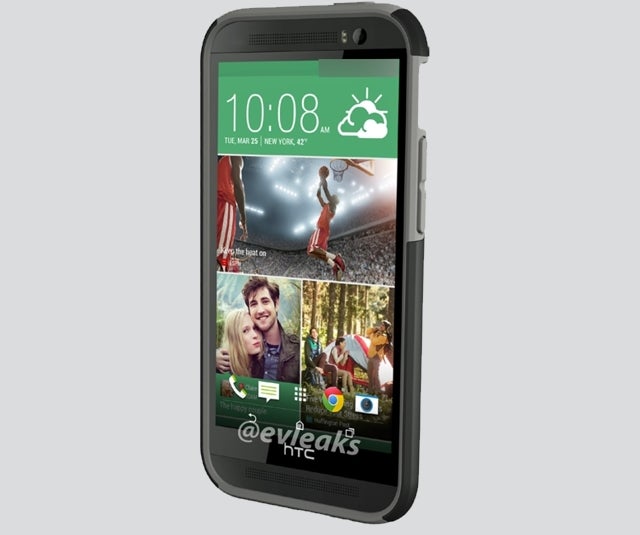 source:
@evleaks