HTC Knight/Speedy, to zip its way to Sprint on January 6th?
9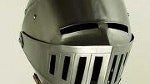 Earlier on Sunday, a photo of the Android flavored HTC Knight was leaked by the gang at Xda-developers. The phone features a 3.7 inch display and four rounded soft-keys that might make one think of a smaller version of the HTC EVO 4G. Some of the written material associated with the phone mentions a hinge and a slide out screen, which could indicate that this device is a CDMA version of the HTC Desire Z.
Later Sunday, a picture of a Sprint Nextel Product Approval Document showed that a protective phone cover for the HTC Knight will be available starting January 6th, 2011. Considering that without the actual phone, the cover would be worthless, we would expect the handset to also get a January 6th launch date. The accessory, by the way, snaps on the front and back of the model to protect it and is blue up front with blue and black texture on the back.
Both the picture and the document gave us solid hints that this model is heading to Sprint. But don't get too accustomed to the name of the phone as some with advanced knowledge of the situation say that it will end up being called the HTC Speedy.
HTC Knight aka Speedy Preliminary Specifications
source:
Xda-developers
via
PocketNow
(Picture),
BGR
(Phone Cover and launch date)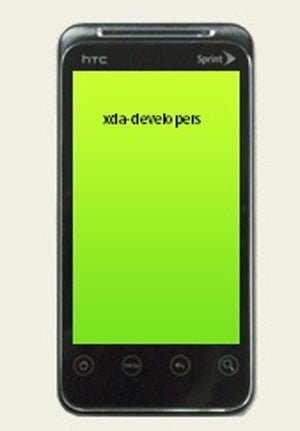 The HTC Knight is equipped with a 3.7 inch display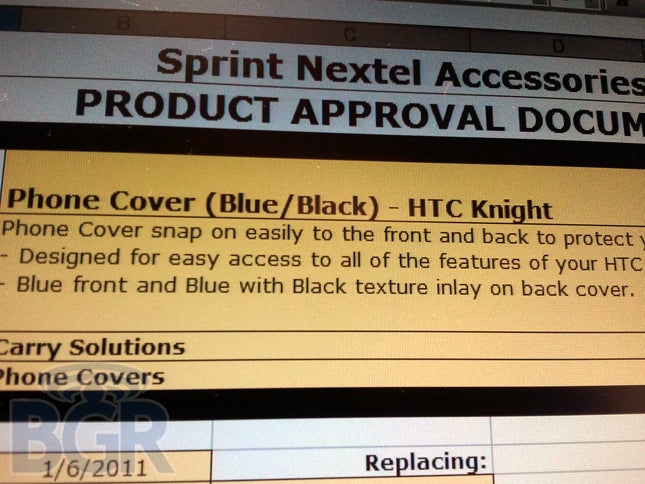 This phone cover for the HTC Knight will be launched January 6th
Recommended Stories