HTC EVO 4G LTE's Google Wallet woes are expected to be fixed this month with an OTA update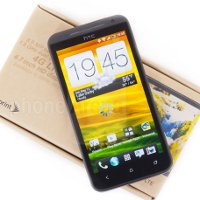 At the beginning of this month, it was believed that the
HTC EVO 4G LTE's Google Wallet problems were solved
thanks to a new software update, but instead, it didn't do anything to address the nagging issue. Ultimately, handset owners were still without Google Wallet on their highly prized smartphone.
Interestingly enough, looking at app's landing page on Google Play provides some clarity on when we'll finally see this all resolved. Specifically, it mentions that "
Google Wallet will be unavailable on the EVO 4G until an OTA update in July.
" There you go people, it's just only a matter of time before we see that update, which hopefully will
once and for all squash the problem
.
As of right now, HTC EVO 4G LTE owners who try tinkering with Google Wallet are given the message stating that "
Google Wallet has not yet been certified in your country or on your device / carrier.
" So yeah, it's installed on their device, but there's still no way of getting it to run properly. However, if you're adventurous and simply can't wait for that pending over-the-air update, it's being reported that tinkering with the
build.prop file
on the smartphone can enable Google Wallet to function properly.
Then again, messing with it can result in some unexpected results that might put things into further disarray. Frankly, seeing that we're a third of the way through July, the wait for that update shouldn't be all that terrible – so why not wait for it instead?
source:
Google Play
via T
he Verge