HTC Droid Incredible update adds V Cast apps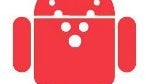 Verizon Wireless started pushing out an OTA update for
HTC Droid Incredible
introducing V Cast apps, an alternative to Android Market, among other minor fixes. We can only imagine people with no credit cards or frantic about security using the new store as it bills purchases directly to the subscriber's account and that's about where its pros end. On the negative side it has lesser apps than Android Market and none of that 24-hour refund policy. That gives a whole new perspective on carrier loyalty, since all the apps you purchase on Verizon's V Cast apps cannot be transferred to another carrier as is the case with Google's store.
The Incredible is the first among other phones running Android 2.2 to get the new app store and Verizon is planning to make it official for its tablet lineup starting with Samsung Galaxy Tab.
We should note that the 18MB update adds some features like larger attachment size, updates to Yahoo! IMAP e-mail and fixes for Google Maps, YouTube, Flash and Slacker. Let us know if you agree with our thoughts on the update in the comments.
source:
BGR