HTC revenues actually grew in March despite the COVID-19 pandemic
6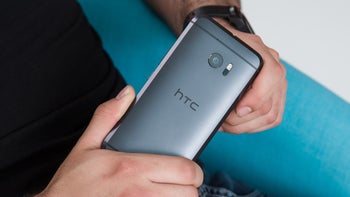 The COVID-19 pandemic has sent shockwaves through the smartphone industry. Demand for new devices has collapsed and Apple, among many others, was forced to withdraw its financial guidance for the first quarter of 2020.

But somehow, despite already facing financial difficulties before the pandemic, HTC actually experienced some growth last month.
The bleeding finally seems to be slowing
HTC has
reported
total revenues of NT$0.43 billion ($14.2 million) for the month of March 2020, up ever so slightly from the NT$0.42 billion ($13.9 million) it reported in February. Rather than new products, that increase can probably be attributed to the extra two working days available in March.
This might not sound so impressive on paper, but it still represents a positive milestone for company. After all, it means HTC managed to maintain its rate of sales despite the huge impact COVID-19 is having on demand both inside and outside of China.
March 2020 also represents the third consecutive month revenues hovered around the $14 million mark. That suggests HTC may finally be on a path to stabilization after many years of non-stop bleeding.

Some sort of impact from the pandemic is to be expected in April and the coming months, but so far 2020 is looking much more positive for HTC than 2019. That is also down to its plans to release a 5G-ready flagship smartphone later on this year.