HP's new tablets – rebranded Huawei models?
7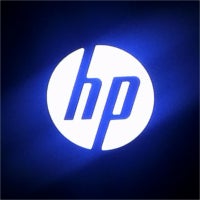 HP is rumored to unveil 3 new tablets, probably within the next few weeks. The trio consists of two 10-inchers and one smaller, 8-inch tab. They are to be named HP Slate 10 Plus, HP Slate 8 Plus, and just HP 10 Plus. Reportedly, they are made by Huawei and the two Slate models are very similar to a couple of offerings from Huawei's own line. Thus, we are probably looking at a rebranding and minor upgrade of the contractor's models.
The HP Slate 10 Plus is said to have a 10.1" IPS display with a resolution of 1280 x 800 pixels, a HiSilicon Balong V9R1 processor running at 1.5Ghz, 1GB of RAM, and 16GB of storage (expandable via microSD card), a 3MP rear- and 0.3MP front-facing camera, and is supposed to have LTE connectivity. Aside from the CPU and internal storage, the device is very similar to the
Huawei MediaPad 10 Link
, both internally and in terms of aesthetics. The HP is also reported to come with Android 4.4.2 KitKat out of the box. Price is expected to be around $430.
The HP Slate 8 Plus is the mini version of the Slate 10 Plus and carries over most hardware specs. It still has a 1280 x 800 resolution, this time – stretched across an 8-inch IPS screen, and it also carries the same CPU and specs, though sources say it will probably only support 3G and no LTE. This conflicts
earlier information
, which is still up on the HP Store's French website, saying it will be LTE-capable. The Slate 8 Plus looks a lot like
Huawei's MediaPad M1
and it looks like it will carry the same 5MP rear- and 1MP front-facing cameras. Reports say it will come with Android 4.2.2 Jelly Bean, but seeing as the Slate 10 is coming with 4.4.2 KitKat, this may be subject to change. The Slate 8 Plus is expected to be priced around $400.
The HP 10 Plus does not carry the Slate branding. It is a Wi-Fi only model and seems to be a brand new offering. It also differs in specs from the Slate 10 Plus - with a slightly better 10.1-inch IPS screen at 1920 x 1200 pixels, touted to have an "anti-glare" cover of some sort, a yet unidentified ARM Cortex-A7 quad-core SoC, clocked at only 1.0GHz per core, and a 5MP rear- and 2MP front-facing camera. The 10 Plus will still come with 16GB of internal storage, sporting a microSD card slot for extra storage. It is expected to have a 7700mAh battery and be packed in a metal-chassis. The HP 10 Plus is said to be priced at around $320.