HP TouchPad component suppliers may be now sitting on huge pile of unused tablet parts
4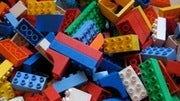 As every gadget aficionado is already well aware of,
HP pulled the plug on its webOS-powered hardware
leaving mountains of unsold devices collecting dust in retailers' warehouses, as well as in its own. In order to move all that inventory, the manufacturer decided to sell the HP TouchPad and Pre3 at dirt cheap prices hoping to get back at least some of its investment. However, besides recovering from its loss, there seems to be yet another issue that HP is now obliged to take care of.
According to a report by
DigiTimes
,
HP's hardware component suppliers are now sitting on a huge pile of leftover parts
, most of which were meant to be used in the 7-inch HP TouchPad Go tablet. Specific numbers were not disclosed, but according to estimates, the excess supply of components was said to be enough to build about 100,000 TouchPad Go units. Reportedly, production of the tablet was scheduled to begin in the end of the third quarter of the year, but HP's unexpected exit from the tablet market disrupted seriously the suppliers' production plans.
HP is said to be well aware of the issue and is working on coming up with a solution, but what actions the company is expected to take remains unclear. How big of a financial loss HP is going to suffer from that was not disclosed either.