Government and business users might be the first to get the LTE upgrade to the Motorola XOOM
3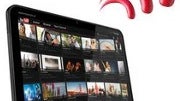 When the
Motorola XOOM
hit the market back in February, its 4G capabilities were among its top selling points. However, there was a catch – users had to sit tight and wait until the tablet was ready to receive its LTE radio implant, which was promised to happen at some point in the second quarter of the year.
Well, the month of August is nearing its end, and to the disappointment of all early Motorola XOOM adopters, the LTE upgrade for the tablet has yet to become reality. Fortunately, it appears like
the process may finally begin in September
so the long wait may be finally coming to an end. Nevertheless, XOOM owners should not get too excited about this just yet as
the first to get their tablet upgraded to 4G LTE may be business and government users
.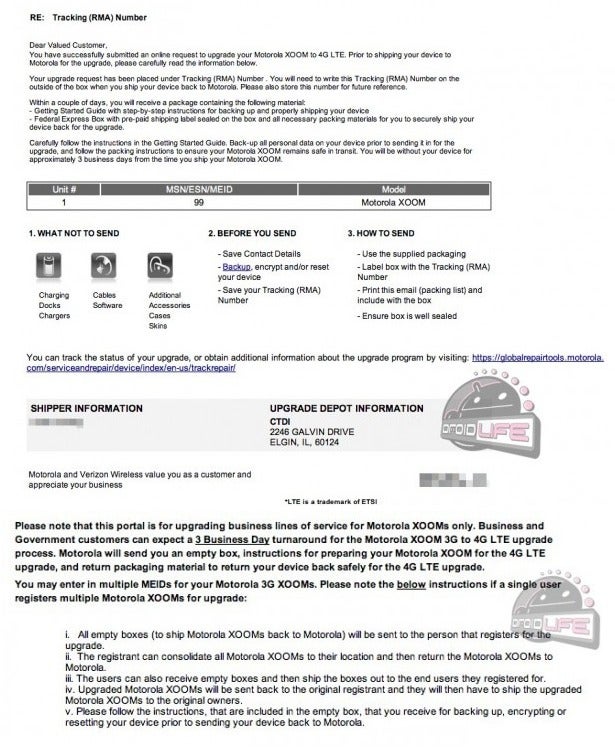 This instructional letter outlines details about the LTE upgrade to the Motorola XOOM
This is what becomes apparent after going over this email with instructions covering the process of sending the Motorola XOOM back to the manufacturer for surgery. The initial upgrade group will act as a "pilot" program before the remaining XOOM owners receive their LTE upgrade as well. It seems like the process itself will be pretty straightforward as the tablet will simply need to be shipped in a prepaid postage box. Just as Motorola promised after the tablet's launch, getting equipping your XOOM with a 4G radio will be free of charge.
If you happen to be a Motorola XOOM owner yourself, feel free to check out the email and become familiar with the upgrade procedure. Once the initial batch of 4G upgrades is out, it probably would not be long until you are given the chance to get your tablet running on Verizon's LTE airwaves as well.