Google's layoffs in Motorola to set it back $275 million for "generous severance packages"
7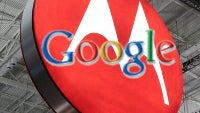 As it turned out yesterday, Google's purported hands-off approach at Motorola continued only until the deal went through with all the authorities involved, and now the search giant is getting down to business.
Right off the bat it is
slashing 4, 000 jobs across the board
, and rumors are that more cuts will follow in departments Google deems unnecessary for the core function of Moto, and it is producing smartphones, as the tablet business is allegedly also getting the ax at some point, while Motorola will be concentrating on fewer but more focused handsets.
These layoffs are projected to cost Google no less than $275 million, as SEC filings revealed yesterday, sending Motorola's employees out with well-padded severance packages. Google said it will recognize those layoff charges in the third quarter financial results, and investors might see tumultuous revenue streams at Moto for several quarters after, until Google clears up its strategy what to do with the phone maker besides using it as a patent litigation shield:
On August 3, 2012, Motorola Mobility (Motorola), a wholly owned subsidiary of Google Inc. (Google), determined that it would reduce its headcount by approximately 4,000 out of a total of about 20,000 employees. Two-thirds of the reduction is set to occur outside of the U.S. In addition, Motorola plans to close or consolidate about one-third of its 90 facilities, as well as simplify its mobile product portfolio—shifting the emphasis from feature phones to more innovative and profitable devices.

These changes are designed to return Motorola's mobile devices unit to profitability, after it lost money in fourteen of the last sixteen quarters. That said, investors should expect to see significant revenue variability for Motorola for several quarters. While lower expenses are likely to lag the immediate negative impact to revenue, Google sees these actions as a key step for Motorola to achieve sustainable profitability.

Motorola understands how hard these changes will be for the employees concerned and is committed to helping them through this difficult transition. Motorola will be providing generous severance packages, as well as outplacement services to help the employees find new jobs. Google expects to incur a severance-related charge of no greater than $275 million, which it believes will be largely recognized in the third quarter, with the remaining severance-related costs recognized by the end of 2012. Google also expects to incur other restructuring charges related to the actions described above, the majority of which will be recognized in the third quarter. Although Google cannot currently predict the amount of these other charges at this time, these additional charges could be significant.
Google's shares were up almost 3% yesterday with a down market, as stock prices usually react on such broad layoffs that result in significant cost-cutting in the employee compensation pool.
Recommended Stories