Google's first quarter earnings fall short despite revenue growth
6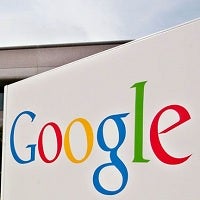 Ad revenue is the cash cow for Google, but ad prices are being forced downward as they penetrate deeper into the smartphone and tablet space. With that, Google's revenues were up, but missed targets by a few hundred million dollars here and there.
For the first quarter, Google grossed $15.4 billion with net revenues of $12.19 billion. Those figures include activity with Motorola. The industry analysts were expecting revenue of $15.6 billion and income of $12.3 billion.
With such large figures, the few hundred million seems like it is within the margin of error, but underneath there is concern about the value of the ever present "ad click," the source of most of Google's income stream.
The actual number of clicks on ads is going up, 26% over a year ago, but the cost-per-click in the first quarter fell by 9% on top of the previous quarter's 11% dip. This driven by the wider exposure of ads in mobile as well as the wider net of ads spread across YouTube. The increased volume and dip in cost-per-click revenue is not a surprise, but the concerns then turn to where Google can make up for it.
There is apparently not a lot of confidence at the moment that some of the other projects Google is working on will not fill the revenue gap. "Moonshots" like
balloon based internet service
, or
drone services
, or
driving cars
, or even
Google Glass
, are seen as "less profitable" at best.
However, Google Play is generating quadruple the revenues to app developers over a year ago and Chromecast is being billed as a success. We have no doubt that Google will create innovative new services which will serve as new sources of income to replace the "ad click."
source:
Forbes