Google's $50 discount on the Nexus 5X will soon expire
7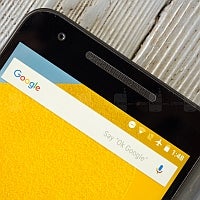 Back in mid-January, Google announced that it is permanently slashing Nexus 5X prices by $30. Shortly after, the company announced
a second round of price cuts
, this time, a heftier $50 one.
When Google slashed Nexus 5X prices for the second time, we assumed that this is a permanent price cut. Unfortunately, however, it turns out that we were wrong.
The
Google Nexus 5X
product page over at the Google Store was recently updated to mention that the $50 price cut on the Nexus 5X will expire on February 12. As such, you may want to hurry if you were planning to get a Nexus 5X from the Google Store.
At the moment, the Google Store is offering the 16GB version of the Google Nexus 5X at $299, while the 32GB version will set you back $349.
Over time, we've seen the handset being offered at even
lower prices by third-party retailers
, but we cannot guarantee that these retailers won't be forced to raise their prices as well once the Google Store promotion on the Nexus 5X ends.
At $299 unlocked, the Nexus 5X is one of the
hottest mid-range smartphones
currently available on the market. The phone's strong points include a vanilla version of Android 6.0 Marshmallow with the guarantee of timely software updates by the end of 2017, a fast and reliable fingerprint reader, a 12.3MP primary camera with 4K recording, a 2700 mAh non-removable battery that can fully charge in about 90 minutes, and a sharp-enough 5.2-inch IPS display running a resolution of 1080 by 1920 pixels.
On the downside, the uninspiring plastic build gives it away for a non-premium handset, and many have been disappointed to see the Nexus 5X launching with just 2GB of RAM. For a closer look at the device, head on over to our full
Google Nexus 5X review
.
What do you guys think? Are you planning to get a Nexus 5X from Google by February 12 in order to take advantage of the $50 discount?