6 things that make the Google Nexus 5X one of the best mid-range smartphones out there
20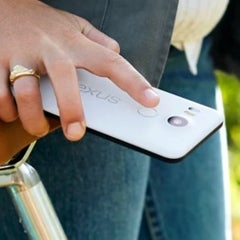 Part of Google's seventh generation of Nexus smartphones (alongside the
Nexus 6P
), the
Nexus 5X
was released in October 2015 as the successor to the
Nexus 5
from 2013.
Just like the Nexus 5, the 5X is manufactured by LG, but it's not what its predecessor was at the moment of its release: while the Nexus 5 was undeniably a high-end smartphone, the Nexus 5X is, per 2015 and 2016 standards, more of a mid-range offering. Moreover, at launch, the Nexus 5X wasn't as cheap as the Nexus 5. Nevertheless, we think that, at this very moment, the Nexus 5X is one of the best mid-range smartphones that you can currently buy in the US, and we're going to give you 6 reasons why that is.
Make no mistake, the Nexus 5X does come with some shortcomings (but what mid-range device doesn't?). Fore example, it's not made out of premium materials, there's no microSD card support, and battery life is average. What's more, some users are reporting the fact that the handset is too slow at times - it lags - but not everyone is complaining about this. From our point of view, the Nexus 5X performs pretty well for a mid-range handset: its Snapdragon 808 processor and its 2 GB of RAM are good enough for most tasks, although, of course, phones with higher-end hardware are significantly faster. But enough with the shortcomings. Read on to see what makes the Nexus 5X a great buy. Also, do check out our
Nexus 5X review
from October.
What do you say? Is the Google Nexus 5X a great mid-range smartphone? If not, what other comparable handsets are better in your opinion?