Googler debunks the new Nexus program and Android 4.2 rumors with "LOL", source apologizes
27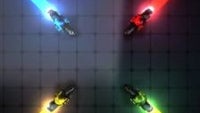 We've been in speculation frenzy mode over the last week, with Google's elusive annual Nexus device(s) taking up the hot seat. Undisclosed "sources" have been speculating that there will be more than one Nexus device this year, running Android 4.2. That new Android version, they claimed, will include an
official theme manager that will have the manufacturer overlay on the side
, but the phones will ship with stock Android.
Well, that, and
many other rumored features
. Google's Dan Morill, however, took to G+ yesterday, and enigmatically wrote: "
Reading rumor sites.... LOL,
" leaving everybody in an even more frenzied mode. Well, the source of these rumors actually apologized for not confirming them with multiple sources, so we now know what he meant:
It was brought to our attention that the details contained in the post 'Rumor: Android 4.2 to feature Project Roadrunner, new Play store, Customization Center, enhanced Google Now' were fake. A rumor is a rumor, but we try to post only the ones that we can verify with multiple sources and we believe to be true. I apologize for failing to confirm this rumor with multiple sources and spreading false information.
The "Hoaxer" himself added what's still possible, and what he made up:
The following rumours were not part of the hoax, though:
- The WSJ Article that reported that there are several Nexus devices this year.
- The rumour that states that there might be a LG Nexus and the confirmation from CNET.
- All the 4.2 handy that were spotted on several server log.
- The rumour regarding the forbidden SD-slot.
It was a sweet rumor while it lasted, which, of course, doesn't preclude seeing an
LG Optimus G Nexus
soon with an updated Android 4.2 onboard, it's just that the scope of the Nexus overhaul might be less ambitious than what we hoped for. We'll know more when Andy Rubin takes the stages at the AllThingD: conference later this month to talk about Nexus-y stuff.