Google uses its right to remove apps installed from the Android Market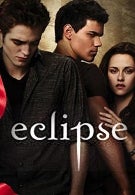 Google recently used its right to remove an installed app from Android phones and the Android Market to get rid of an application that was basically a Trojan Horse. Designed to appear like an app with pictures from the upcoming Twilight Eclipse movie, the app was listed by Jon Oberheide from a security startup, Scio Security. The real purpose of the download was to expose a security flaw that would allow someone with an evil mind to retrieve executable code without the users permission. Google, saying that the developers had lied about the intended purpose for the app, removed it and one other app developed by Oberheide from several hundred Android phones and the Android Market. The security flaw, according to Mr. Oberheide, would allow "an attacker who develops legitimate-looking apps and distributes them on the Android Market (to) gather a large install base and if there was a vulnerability within the Android operating system or Linux (upon which Android is based) the attacker can phone home to see if there is an exploit to download and push it out to all the phones he controls and take complete control of the phone via the kernel," he said.
Google has an application called "Remote Application Removal Feature" that lets the company wipe out apps installed from the Android Market due to security reasons. One of the removed apps was called Root Strap and did nothing but simply print the message "Hello World" on the screen. The other app, as we said, was made to look like a preview to the new Twilight movie, Eclipse.
source:
Examiner.com