Google turns phone numbers, contacts and addresses in Gmail and Inbox into clickable links
4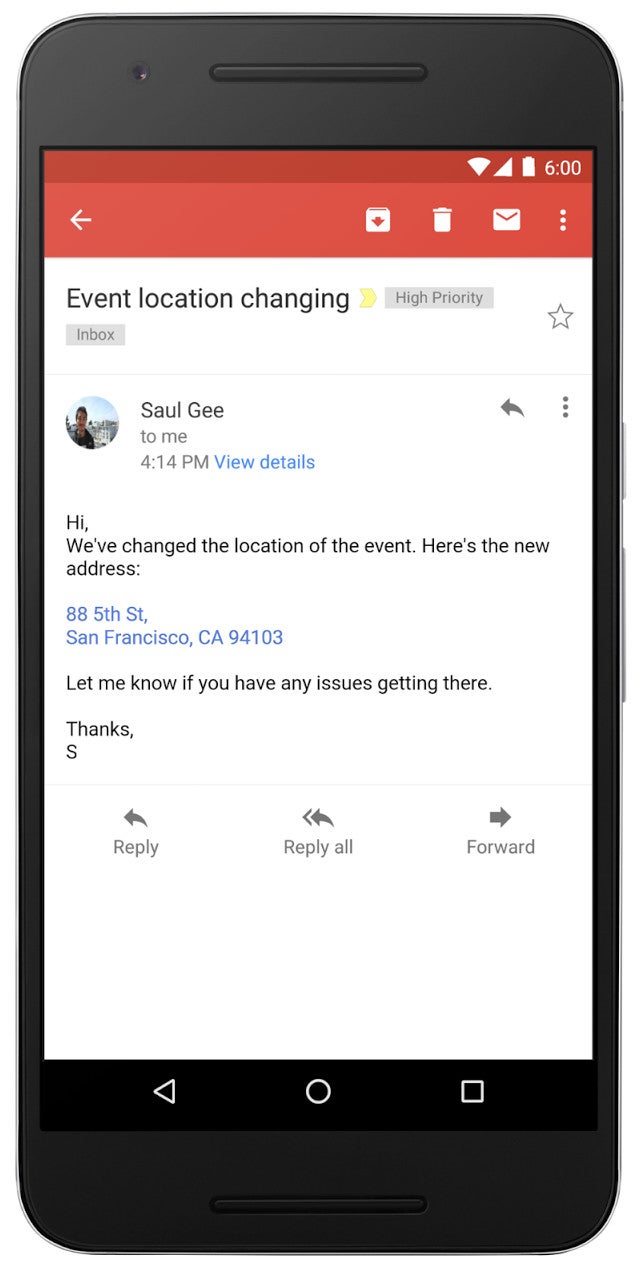 Most email clients for Android and iOS allow users to copy/paste contacts, addresses and phone numbers from other apps like Messenger and
WhatsApp
. Gmail and Inbox are no exceptions, as Google added these features since their release.
However, the Mountain View company announced today that it has improved on that feature to save Gmail and Inbox users a lot of time by skipping the whole copy/paste procedure.
Starting today, Gmail and Inbox by Gmail, on both the Android and iOS platforms, will convert text into hyperlinks whenever they detect phone numbers, addresses, and email addresses in emails.
So, when you click an address link in Gmail or Inbox, the app will take you to Google Maps so that you can see exactly the location of the address. Also, clicking an email address will compose a new email, which will use your default email client.
Finally, clicking a phone number will now start a call request using the default phone application. The new features have been implemented starting today, but it might take up to 3 days to propagate to all compatible Android and iOS devices.
source: Google