Google rolling out update to the "Explore Nearby" options in Maps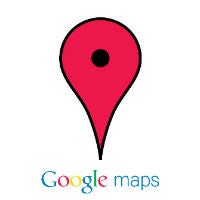 Last week, Google began rolling out an update to Google Maps for Android, but it looks like there may be more changes coming to the "Explore Nearby" function of the app. Some users have reported seeing an updated UI for the Explore Nearby section, as well as a new button for easier access to all of that information.
If the feature has hit your device, you might see a new Explore Nearby button right next to the current location button in the bottom right. Or, when you go into the search menu, you may see an update to the Explore Nearby look. The UI changes mirror the Material Design changes we've seen in other apps, meaning a large colorful bar at the top showing the location you're searching and the current weather. There are also new options to better filter your results either by walking distance or by time of day. When you filter by time of day, it will change the types of places shown. For example, you might not see bars when checking for a place in the morning, but they will pop up more at night. Late night places might skew more towards your post-bar food run.
The changes won't necessarily come along with the
Maps 8.2 update
as it rolls out, but likely does require the newest version to show up. It seems to be a background change that will only appear once Google makes the update on its end. Anyone out there seeing the new options already?