Google Maps adds in-navigation voice controls and more
11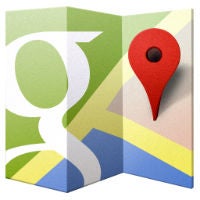 The updates just keep on coming. Google has tended to push new updates on Wednesdays, but that isn't so much of a rule though. Last night, Google started rolling out a new update for Google Maps for Android that is adding new voice commands that you can use while navigating and some added info for cyclists.
The in-navigation controls are something of a mixed bag though. There are new options so you can get more information on upcoming traffic, estimated ETA, alternate routes, or navigate to a new destination. The trouble is that it isn't hands-free. You'll need to tap a small microphone icon on the screen in order to get your phone listening for a new command. This will likely change over time, but it is always better to have hands-free controls when driving and using navigation. The list of commands is solid for a start, and you know we've been hoping for more full-fledged voice controls in apps.
The other change is one that has more of a targeted audience, specifically cyclists. The new version of Google Maps will now display elevations along your biking route. You'll be able to see all of the elevation changes along the way, and how many feet the elevation changes as you go. The elevation data appears to be coming directly from Google as well, and doesn't require that your device has a barometer.
The update is rolling out now, and should hit your device sometime in the next week.