Google reportedly working on a game system, smart watch, and new Nexus Q
7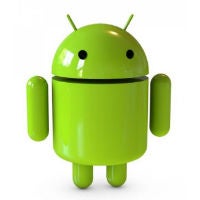 We had already known that Google was working on a
smart watch
, and the recent hire of
Noah Falstein
as the company's Chief Game Designer makes the idea that the company is working on a game system not so surprising, but bringing back the
Nexus Q
sounds pretty absurd to us. But, that's what
The Wall Street Journal
is reporting, that Google is working on all three products.
The idea of a game console straight from Google sounds pretty amazing to us. We've been messing around with the OUYA (hands-on thoughts are coming), and if nothing else, we would love a game console that has the Google Play Store and all of the games that we've already purchased. According to sources for
WSJ
, Google is working on the smart watch and game console not to combat entries like the
OUYA
or
NVIDIA Shield
, but to jump in the market before Apple has a chance to. Apparently, Google expects the Apple TV to become a game console before too long (which seems incredibly logical to us, especially with the
standardized controller
add-ons coming to iPhone with iOS 7.)
The real surprise is the news that Google is working on a new version of the failed and buried Nexus Q. The idea of the Q had been to get other manufacturers excited about building similar home theater systems powered by Google, but that didn't happen because the device was too expensive, and never made an impression with consumers. Maybe if Google can lower the price and make a splash like it did with the Nexus 7, another Q would have a better chance.