Nexus Q officially dead: new version of Play Music doesn't support it
18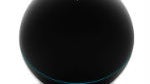 One of the more odd rumors that cropped up in as we got closer to this year's Google I/O was that the Nexus Q might make an appearance at the conference. We're not really sure why anyone would believe that, let alone start the rumor in the first place, but we can say that the device is officially dead. Months after the Q was listed as
no longer for sale
on Google Play, the device has been left behind completely: the new version of Google Play Music does not support it.
The Nexus Q always seemed more like a proof-of-concept designed to spur other manufacturers to create similar Android-powered home theater systems, but that aim was never realized. The Q was discontinued very soon after its announcement, and faded away into the past. Now, Google has confirmed that it has been left behind for good, saying in a statement:
Thanks for taking the time to report this issue. As you noticed, the latest version of Google Play Music isn't compatible with the Nexus Q. The Nexus Q devices given to last year's I/O attendees and provided free of charge to those who ordered are not compatible with the current version of Google Music.
Maybe now we can all just stop thinking about the Q. Obviously Google has wiped it from its neural network.