Google reportedly building two Android Wear smartwatches with Google Assistant integrated
7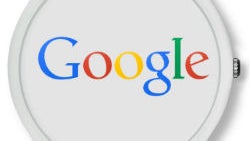 There have been some rumors floating about that Google may be working on
its own smartphone
and it is known that Google has set up a proper
hardware division
. Now, word has it that Google is working on building its own smartwatches featuring Android Wear (obviously) and Google Assistant integration.
According to the report, Google is working on two Android Wear smartwatches but it is unclear if they are being built in-house or if they will be made by a hardware partner and carry the Nexus branding (although based on the fish-themed codenames, Nexus branding seems more likely). Supposedly, the two smartwatches may follow the same pattern of recent Nexus devices with a larger one that is more premium, and a smaller one that lacks some advanced features but should be cheaper. The larger watch is said to be sportier and include features like LTE connectivity, GPS, and a heart rate monitor, while the other will be smaller not include those options.
Both smartwatches will reportedly have fully circular displays with no flat tire like the Moto 360. The larger, codenamed Angelfish, is said to look similar to both the LG Watch Urbane 2 and Moto 360 and will be relatively thick at 14mm with a diameter of 43.5mm, which is smaller than both the LG Watch Urbane 2 (44.5mm) and the larger Moto 360 (46mm).
The smaller watch, codenamed Swordfish, is said to generally resemble the Pebble Time Round and have a display diameter of 42mm and a thickness of just 10.6mm. Interestingly, Swordfish will reportedly support Google's interchangeable MODE bands, while Angelfish will not. Both watches will offer Google Assistant integration with contextual alerts, but it is unclear if that means any software features that you wouldn't find on other Android Wear devices.