Uninstall these two Android apps now!
8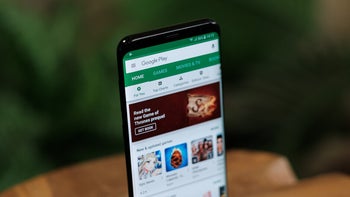 Google has removed two Android apps that have been installed together over 1.5 million times. The apps were making money for those behind it by running pop-up advertisements that rang the cash register for the bad actors every time someone clicked on an ad. You might say to yourself, well, what's the harm. Why begrudge some guy out there because he's making some dough. But the truth is, these ad playing apps can take up some of your phone's resources and help drain the battery.
What these two apps were doing was
discovered by mobile security firm Wandera
(via
ZDNet
). Sun Pro Beauty Camera had over 1 million installs while Funny Sweet Beauty Selfie Camera garnered 500,000 downloads. If you installed either of these two apps on your Android handset, you need to uninstall them now. As usual with these malicious apps, once you have installed one, the app icon disappears from the app drawer as a shortcut is created. And even if you delete the shortcut, the app keeps serving up ads in the background.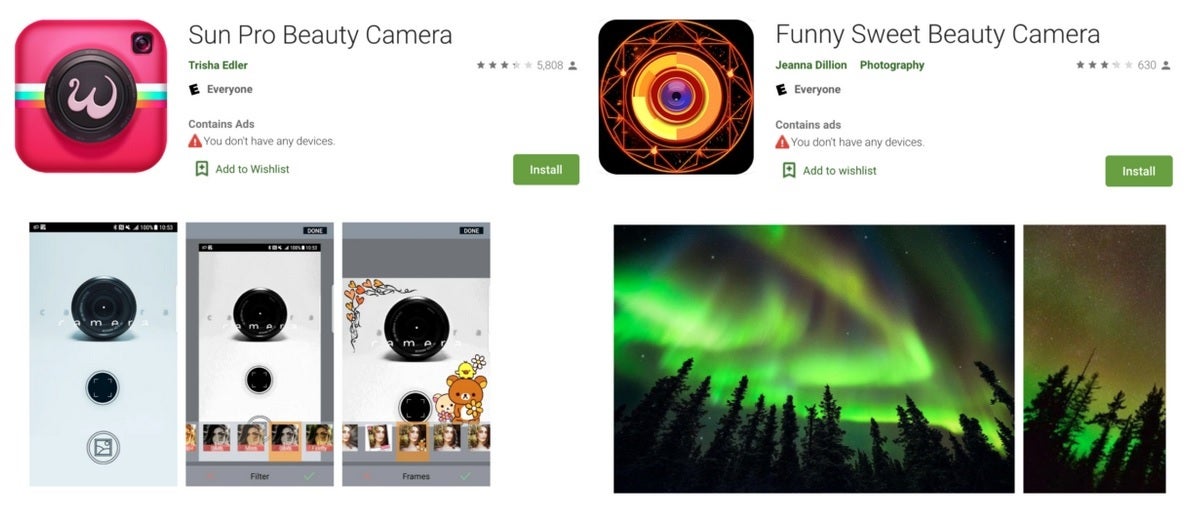 These two apps turned out to be adware and were removed by Google after 1.5 million installs combined
Once installed, Sun Pro Beauty Camera runs hard to close full-screen ads even if the app is not open. Funny Sweet Beauty Selfie Camera also serves up full-screen ads, but only after a filtered photo is downloaded using the app. And as usual, the comments left on both apps' listings in the Google Play Store provided Android users with an early warning. One review says, "Garbage, please don't download this app. It's only ads, that's all, nothing else." Another notes that "...ads keep popping up," and a third stated "I could not find anything useful and the ads, don't get me started on them. They were all over the place." When you see an app with reviews like this, your first action should be to get as far away from it as possible.
"Adware is usually viewed as a nuisance for the end-user. However, mobile adware can kill productivity leading to more serious repercussions for businesses. Intrusive out-of-app ads interrupt users in the middle their workflow, brick their devices, drain the device battery, and in some cases, infected devices need to be replaced altogether. Adware enables authors to make money from affected devices and while it is typically regarded as more of a nuisance than a severe threat, these particular apps have more advanced functionality than your average adware."-Wandera
Wandera reported the apps to Google on September 11th, and as we pointed out, they have since been removed from the Google Play Store.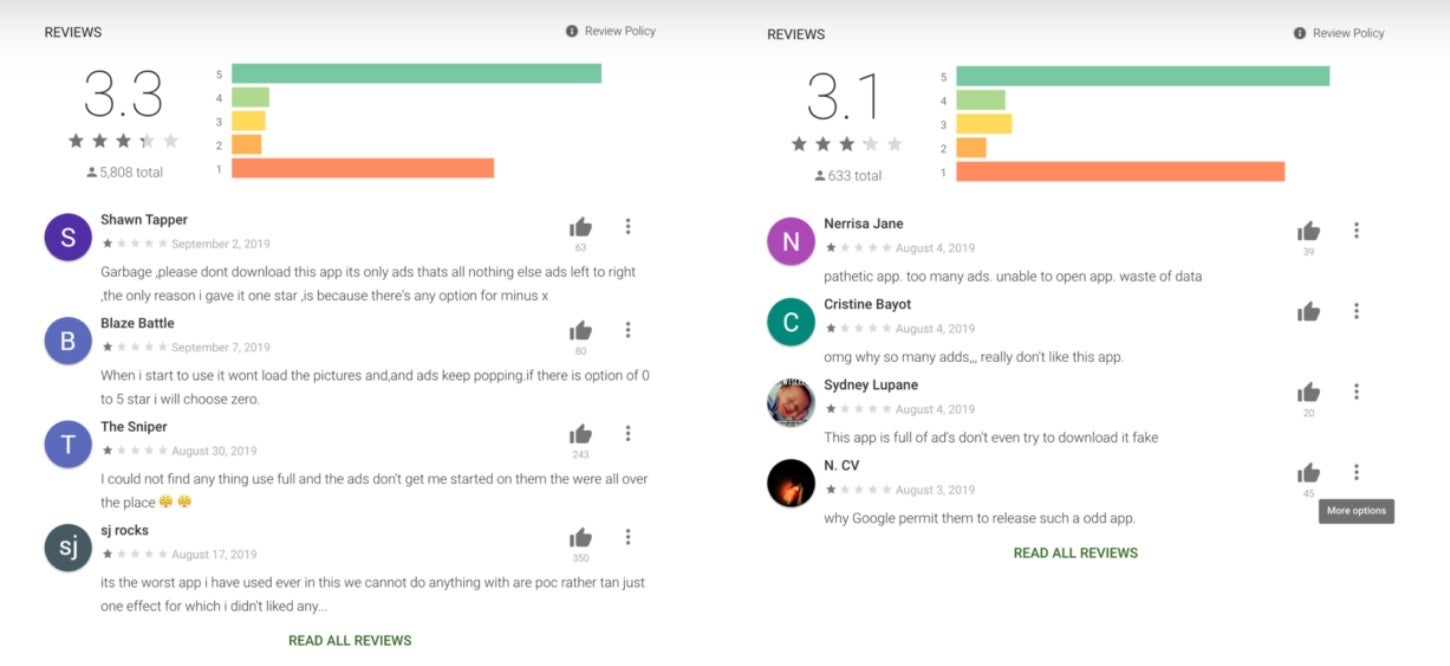 The comment section once again provided Android users with early warning