Google gives European Android users a couple of screens that won't be seen in the states
5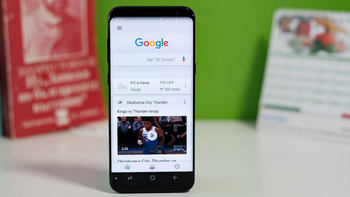 Remember last year when
the European Commission fined Google $5.04 billion?
The company was found to have limited phone manufacturers' ability to use third-party software on Android devices. The EC didn't want Google to force these manufacturers into pre-installing Google Search and the Chrome browser on their phones. They also weren't thrilled with the payments Google made to manufacturers that promised to install just one search app on their phones. Can you guess which app that was?
To comply with the European Commission's ruling,
Google announced today
that it is giving Android users on the continent two new screens that won't be seen in the states. The first time the Google Play Store app is opened following an upcoming update, two screens will appear. One will show five browser apps, and the other will have five search apps. Some of these apps could already be installed on an Android user's phone. Google states that "Apps that are not already installed on the device will be included based on their popularity and shown in a random order." The screens are supposed to remind European Android users that they can have other search and browser apps loaded on their phones besides Google Search and Chrome.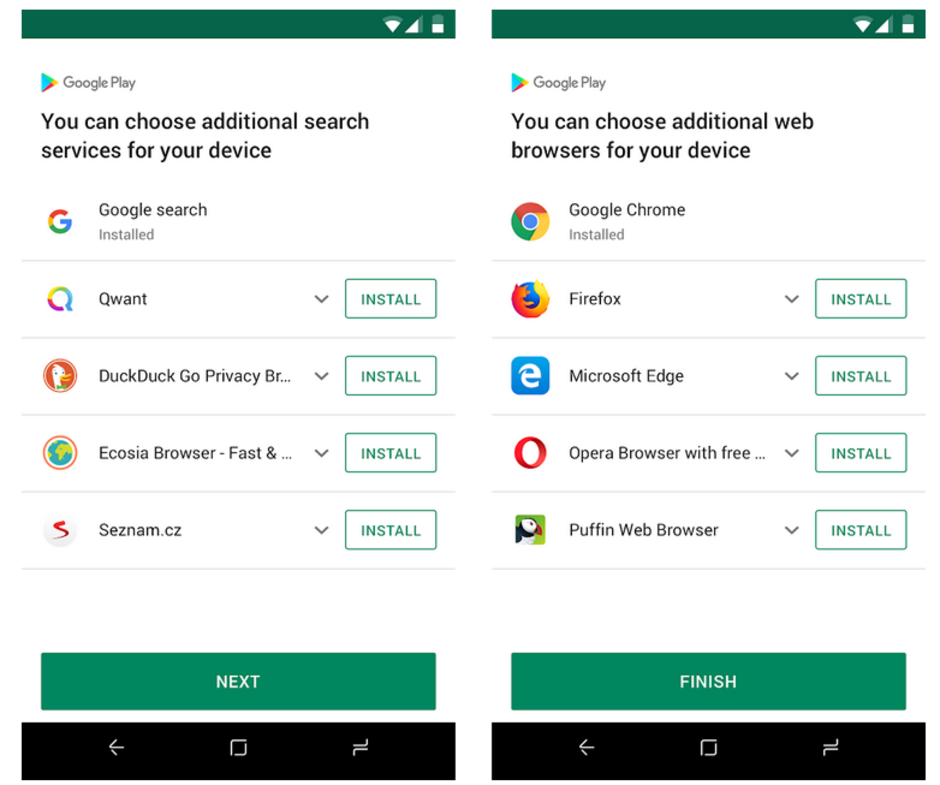 Android users in Europe will get to see these two screens
The Android user in Europe will be allowed to tap and install as many apps from the two lists as he or she wants. If someone decides to load a second search or browser app, an additional screen will appear that will include instructions on how to set search and browser defaults, and how to add the new icons or widgets.
Both new and existing Android phones in Europe will see these two screens over the next two weeks as they are just rolling out now.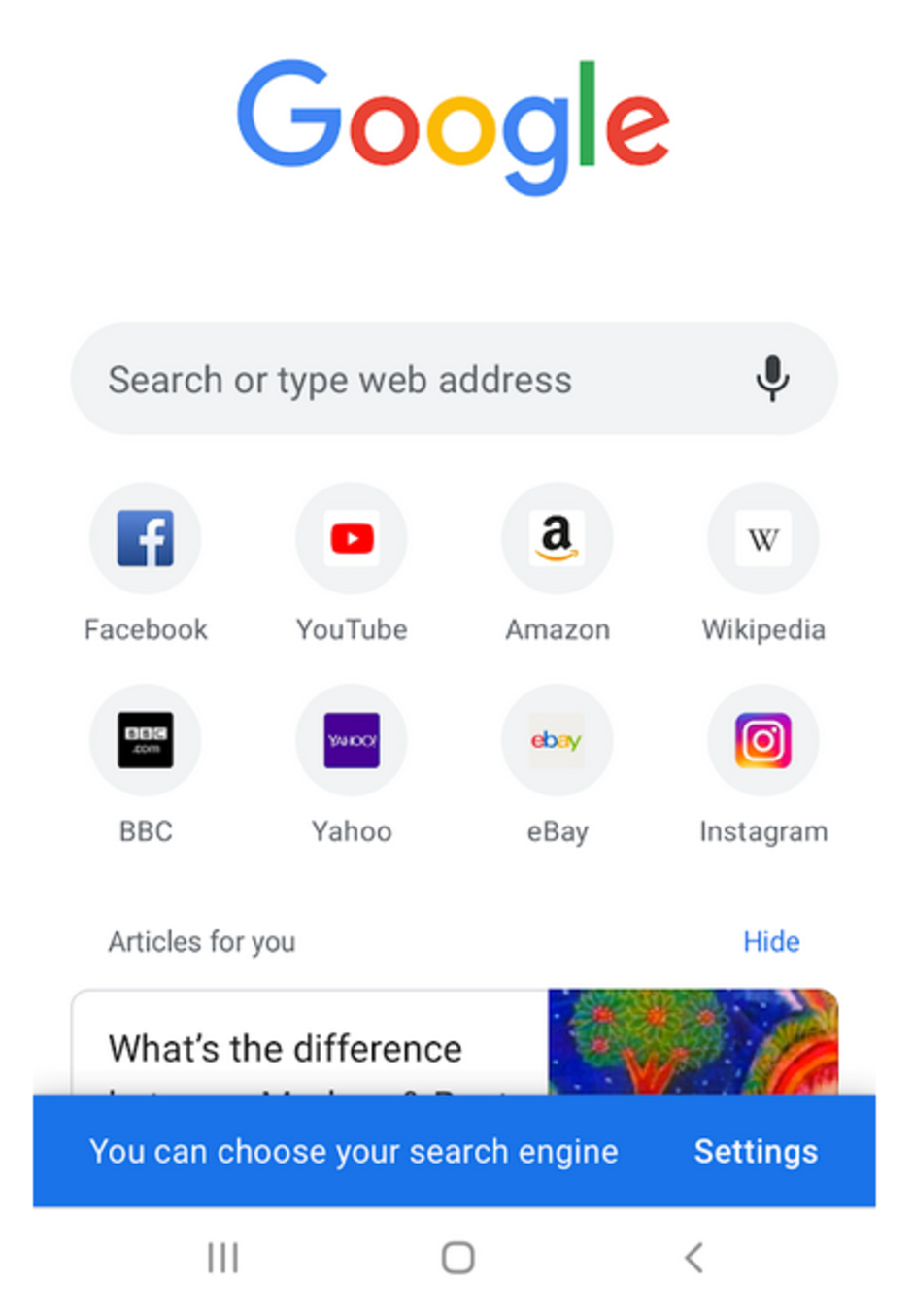 Google will prompt European Android users to see if they want to change their default search engine