Google ready to battle Facebook over Waze?
6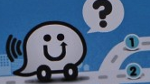 A big time takeover battle reminiscent of the 1980's LBO fueled deals could be coming to tech. A couple of weeks ago, speculation started up that social networking site
Facebook was going to purchase crowdsourced navigation site Waze for $1 billion
. But a report on Thursday night suggests that another company, Google, is
about to join the battle
. Waze is a free download and makes money from selling location-based advertising.
According to an anonymous source who is close to the situation, Israeli based Waze is gathering multiple indications of interest and is seeking a price
north of $1 billion
. There is no guarantee that a deal will get done. One of the options that Waze is considering is to accept another round of venture capital funding which would allow them to remain private.
After Facebook's approach to Waze was made public, Google rang up its investment bankers to discuss a bid of its own for the mapping and navigation app, which uses its own members' driving experiences to disseminate real time traffic information. In addition, members can help other members evade police radar traps and find the lowest gasoline prices. Waze has more than
40 million
members. The social aspect of the service would be a perfect fit with Google's own popular mapping application.
Since Waze isn't a public company, the public won't get the opportunity to profit from a fight between Google and Facebook for Waze. But that doesn't make it any less entertaining. Current investors include Microsoft and top Venture Capital firms like Kleiner Perkins Caufield & Byers and Horizons Ventures Hong Kong. $30 million in funding for the app was raised in 2011.
source:
Bloomberg