Facebook in talks to buy crowdsourced traffic app Waze for up to $1 billion
8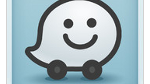 Facebook has been known to make big time acquisitions. For example,
the company bought Instagram
in a deal that started out at $1 billion, but dropped to about $750 million when the acquisition closed, due to the drop in Facebook's stock. The shares were used along with cash to purchase the photography based social network. And while Facebook was roundly criticized at the time for making the purchase, the company might end up getting the last laugh considering how hot Instagram has become. Now if only Mark Zuckerberg could figure out a way to monetize the app.
What brings all of this to mind is that Facebook is rumored to be close to whipping out the ol' checkbook again, ready to write a huge check for another hot app. This time, Facebook is said to be in advanced talks to purchase crowdsourced traffic app Waze. The talk is that the deal will end up costing the social networking site anywhere between $800 million to $1 billion. According to a published report, a term sheet has been signed and Facebook is conducting
due dilligence
on Waze, which uses signals from subscribers' phones to generate real-time traffic information. The two sides have purportedly been discussing a deal for 6 months now. Back in January, rumors that Apple was going to purchase Waze in a bid to improve its beleaguered Apple Maps was quickly shot down.
Waze has 45 million members,
triple the amount
from a year ago. In March alone, $1.5 million new members were added to the roster. Facebook and Waze have been partners since last October when Waze released an updated version of its app that allows its members to share a drive with their Facebook friends.
source:
Reuters