Google putting $500M towards Moto X marketing
61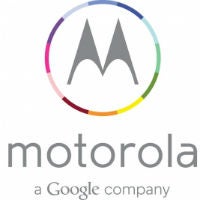 A new report from
The Wall Street Journal
is saying that Google is going all in on marketing for the upcoming
Motorola Moto X
. While Google is still running Motorola as if it were more of a close partner than a division of Google, word has it that Google is "allowing" Motorola to spend up to $500 million on advertising for the flagship device. Of course, that money is really all part of the Google company.
That is a pretty substantial advertising budget, and that budget likely doesn't factor in what will likely amount to free marketing of the device in the Google Play Store (assuming it is sold there), and on other Google services. Although, given the issues Google has had with governments and the way Google's own services show up in search results, it's hard to say what kind of rates Motorola ads would run on Google.
It is still unknown exactly how far-reaching the Moto X distribution will go. Motorola
CEO Dennis Woodside
had said that the device will be distributed "broadly", and we know that it will be hitting
all of the major carriers
in the U.S., but the question is how far those advertising dollars will have to travel. The device has buzz around it in Europe, but Motorola hasn't had much of a presence in Asia, so it will be interesting to see if Motorola focuses marketing there.
The
WSJ
report also says that Google/Motorola has been working hard to keep carrier bloatware off of the device, which should make many users happy.