Google may require 20 preinstalled apps as part of Android contracts
99+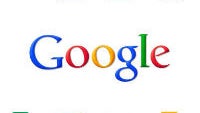 While Android is open source and free for anyone to use, by far the most popular version of Android is the Google version; and, getting to use Google Android comes with a number of requirements in terms of hardware and software. A new report claims that Google may soon tweak those requirements to ask manufacturers to have more Google apps preinstalled on Android devices.
As of right now, Google requires the preinstallation of 9 Google apps in order to get certified for Google Play services; but,
The Information
is claiming that Google wants to raise that number to 20 preinstalled apps. It is unclear what apps are part of these packages, but we would assume the current roster of 9 apps includes staples like the Play Store, Gmail, YouTube, Maps, Search, and Calendar, whereas the expanded package might add in things like Books, Music, and Translate (which already come preinstalled on many devices anyway). Beyond requiring certain apps, Google is reportedly going to mandate where the Google Search bar is placed, and how the apps are ordered in a dedicated Google folder to be displayed on the homescreen of new devices.
This change would follow other requirements, like having the
latest version of Android
installed on a new device, promising to update to the newest version of Android released within 18 months of the device launch, and of course paying a relatively small fee to get Google apps and Play services.