Is Google pressuring manufacturers to launch with the newest Android?
29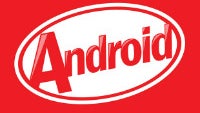 Ever since Sundar Pichai took over as head of Android, Google has been exerting more and more control over the ecosystem. It started with the Google Experience device roster, and moved on to rumors that Google has made deals with Samsung to provide a more Googley experience in TouchWiz. Now, there is a rumor that Google is pressuring manufacturers to launch devices with the newest version of Android.
According to a leaked document, Google has instituted a policy stating that if a manufacturer wants to release a device with Google Mobile Services (GMS), which includes Google Apps and Google Play services, the manufacturer will have to have a newer version of Android installed on that device. If the leak is accurate, Google effectively killed Android 4.1 and lower at the beginning of February. Any device planned to launch with Android 4.1 or lower will no longer meet the requirements for GMS. After April 24th 2014, Android 4.2 won't be allowed; and, as of July 31st 2014, the window for Android 4.3 will close.
It is unclear what the plan will be moving forward, but the rumor states that the previous version of Android will see its window close 9 months after a newer version is released. As you see in the chart below, because Android 4.4 was released on October 31st 2013, 9 months later (July 31st 2014) the window closes on Android 4.3. Once you combine this with the requirement to update device software to the newest version released in the 18-month window after the device is released, we could see a very different look to the Android distribution charts going forward.