Google makes small investment in company that produces Google Glass displays
4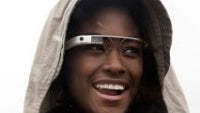 Google is getting the week off to an interesting start by purchasing a
6.3% stake
in Himax Displays. The transaction has to be approved by regulatory and governmental agencies before closing. The purchase includes an option that Google will hold that can increase its ownership in the company to 14.8% over the next year. Himax Displays is a subsidiary of Himax Technologies and manufactures small displays like those used for Google Glass.
Himax Displays says it will use the investment to fund production of Liquid Crystal on Silicon chips, which are used to display images onto head mounted devices, head-up displays and pico projectors. Jay Srivatsa, managing director of equity research at Chardan Capital Markets, says that the investment works out to about
$20 million
or
$40 million
.
Google is expected to make Google Glass more widely available later this year, and as a result, needs to be able to procure from a reliable source a large quantity of glass. With this investment, Google now has secured itself one of the more important parts it needs to make the wearable device.
source:
Reuters
via
AndroidAuthority