Google launches a new review and rating system for Play Store apps
10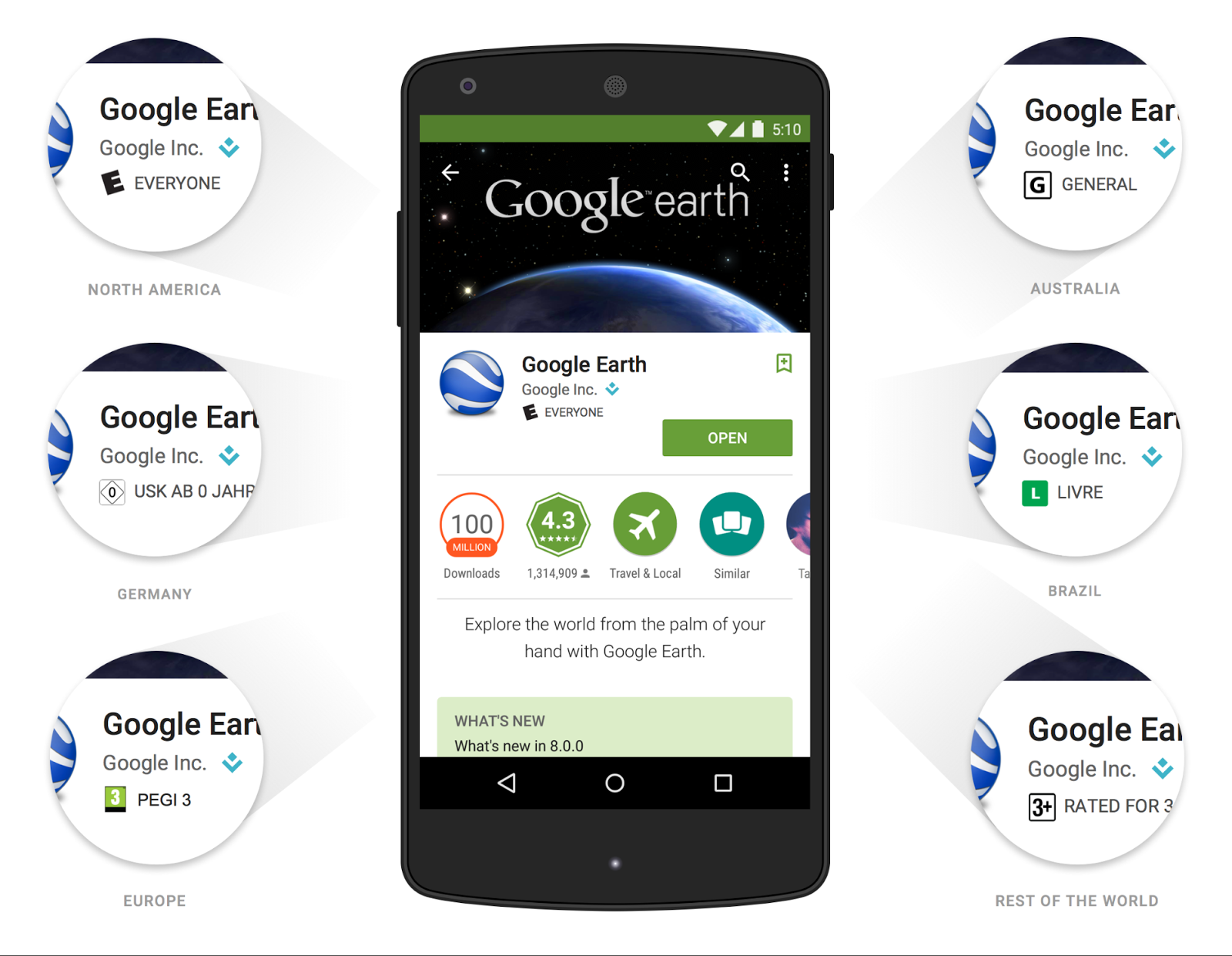 Google's Play Store has been a ragtag crew of apps in terms of submission and posting criteria, and the subsequent ratings and quality of applications. This fact will be no more, it seems, as the company just announced it will be introducing an age-rating system, manual app review, and other undertakings aimed to increase the quality of apps in the Play Store.
Developers will still be able to get submission requests approved or rejected "in a matter of hours," but the apps will be scrutinized much earlier in the process for eventual policy and standards violations. As for the ratings system, it will be automatic, but devs will be able to fill a questionnaire for a more targeted approach to determining whether their app is suitable for kids or for adults. These are the rating systems that Google will follow:
Google Play's new rating system includes official ratings from the International Age Rating Coalition (IARC) and its participating bodies, including the Entertainment Software Rating Board (ESRB), Pan-European Game Information (PEGI), Australian Classification Board, Unterhaltungssoftware Selbstkontrolle (USK) and Classificação Indicativa (ClassInd). Territories not covered by a specific ratings authority will display an age-based, generic rating. The process is quick, automated and free to developers.