Google keyboard for Android gets live translation update so you no longer have to excuse your French
4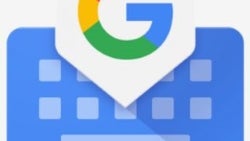 One could do a lot worse than choosing to stick with Google's stock Android keyboard, so we understand if you are a happy user. We also have great news for you – Big G has updated the keyboard with Google Translate integration and predicative emoji support. As you start typing, the Google Translate technology will instantly output your phrase in a language of your choice. This greatly simplifies your attempts at multi-lingual communication.
What's more, emoji and moving GIFs can be chosen straight from the predictive text section instead of having to go inside the alternative keyboard view. And to finish things off, Google has added scenic backgrounds that change dynamically as time goes. The visuals do their part in freshening up the keyboard's interface.
If you have Gboard installed, the update should be arriving anytime now. If not, feel free to try out the app by downloading it from
this link
.