Google will make our smartphones smart enough to recognize people and objects inside videos
13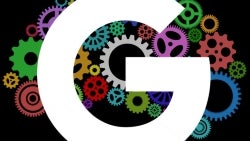 Thanks to advances in machine learning, smartphones are progressively becoming smarter and capable of cooler tricks than those before them. Google has been instrumental in giving us a glimpse of the immense power that's to be unlocked by the continued development of machine learning. Think the stuff
Google Photos
does by categorizing your albums, or how the Assistant is able to predict your usage patterns and save you time.
That's machine learning at play, and Google is now letting app developers do it with videos to potentially exciting results. The new Video Intelligence API can recognize objects in videos, categorize them, and make them searchable. This has been done with still images before, so the addition of videos comes very much as expected. As a bonus, scene changes can now be tagged, too. Nice!
A small slice of the technology's potential can be experienced here. We'd sure love to see our smartphones lay down some solid video object recognition in the near future!
ALSO READ