Google keeps up with new filters in the Android web Market
0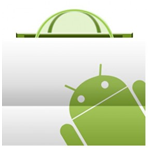 Google has been adding more and more sorting features to the web version of the Android Market over the last couple of weeks and we've got even more today, this time for sorting search results. It hasn't exactly been a weekly update, but it's close. On Dec. 6th,
Google added device and app version info
to the reviews on the Market, and on the 11th, it added options to
sort those reviews
. Today, Google has added options for sorting search results.
Now, you can sort search results on the web Market by either paid or free apps, sort by maturity rating (SafeSearch off/low/moderate/strict), sort by relevance or popularity, and maybe best of all, you can now sort search results to either all devices, or only apps compatible with your device. No longer will you have to drill into the app page itself just to find out that you don't have any devices compatible with that app.
We'll be keeping an eye out and we'll let you know what, if any, new options the web Market gets next week.