Android Market now shows version numbers in reviews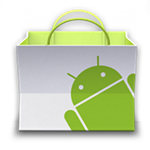 The Android Market just got a new trick to make reviews more useful. Now, reviews have extra information to help users figure out what reviews are most relevant to them with device and app version numbers.
Still, this is a nice addition, and shows that Google is keeping up the pace on adding features to the Market. It'll be nice to be able to make sure the info is the most relevant by matching the app version with what you're using.