Google is working on a foldable Pixel but don't expect it to be released anytime soon
3
While Google unveiled the Pixel 3a and Pixel 3a XL today
at Google I/O, and is working on the Pixel 4 and Pixel 4 XL,
CNET says
that the company is producing prototypes of foldable Pixel handsets. Mario Queiroz, the man in charge of the development of Pixel phones for Google, admits that the foldable form factor is something that the company is working on. However, it seems that as far as Google is concerned, there is no rush to compete in this niche of the smartphone market.
While Queiroz says that foldable phones are good for consumers who want to use a large tablet-sized display, he says that this is not enough to get people to shell out the huge sums required to buy such a device. While the goal is to to build a product that people feel they must have, he says that as things stand right now, foldables are currently at the nice-to-have stage. And it is too early to know how the
Samsung Galaxy Fold
debacle will affect demand for foldable handsets. The Galaxy Fold, which was supposed to launch on April 26th, has been delayed indefinitely after a number of influencers damaged their review units. This was done when they
mistakenly peeled off what was thought to be a protective film on the internal screen
. Samsung did include a warning with these units that said that the Galaxy Fold's large screen could be damaged by the removal of the film.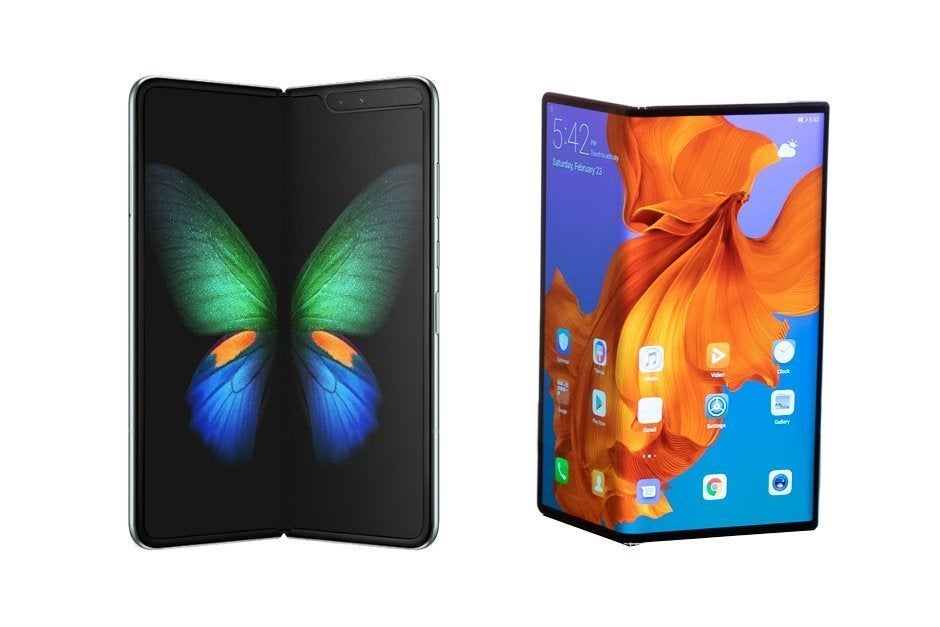 The delayed Samsung Galaxy Fold launch could have a domino effect on this niche area of the smartphone market
There were other issues as well. One review unit was infiltrated by debris, which entered through the hinge and resulted in a bulge that appeared on the internal display. Several other Galaxy Fold review units suffered problems with the 7.3-inch screen. Just yesterday, Samsung sent an email to those who pre-ordered the Galaxy Fold telling them that unless they say otherwise,
their reservation will be cancelled on May 31st if the phone does not ship by that date
.
Google feels that now is not the time to launch a foldable Pixel device

While the Galaxy Fold opens inward, the foldable
Huawei Mate X
opens outward and the yet to be announced
Motorola RAZR (2019)
is expected to open vertically, Queiroz didn't say anything about the designs that Google is looking at for its foldable unit. What he did say was that there are no plans to launch a foldable Pixel at this time. While foldable and 5G phones are expected to provide a lift to a struggling global smartphone market, prices of both will have to come down before these devices can be considered saviors. For example, the Galaxy Fold is priced at $1,980, the Mate X costs the equivalent of $2,600 and the RAZR (2019) is rumored to carry a $1,500 price tag. The
Samsung Galaxy S10 5G
can be pre-ordered at Verizon for $1,299.99. Research firm Gartner says that foldable units probably won't be coming down in price anytime soon; they see 30 million units getting rung up by 2023, accounting for only 5% of the premium smartphone market.
"We're prototyping foldable displays and many other new hardware technologies, and have no related product announcements to make at this time. We're focusing our excitement today on the new members of the Pixel family, the awesome and affordable Pixel 3A and 3A XL."-Mario Queiroz, head of Pixel product development, Google
Not only isn't Google ready to introduce a foldable Pixel, it first needs to fix what ails the current Pixel line. Following the release of Google parent Alphabet's fiscal first quarter earnings report last week, Chief Financial Officer Ruth Porat said that
Pixel sales declined in the period on a year-over-year basis
.